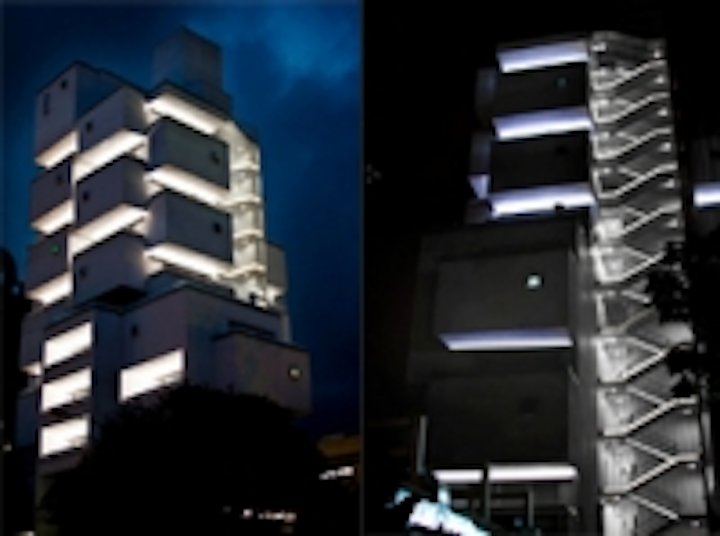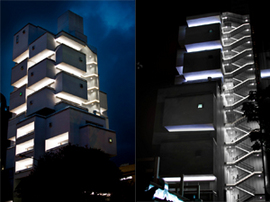 Date Announced: 03 May 2012
ATG Electronics, the leading solution provider for indoor lighting retrofit products, has helped light up the Hotel The VIPs, a prestigious boutique hotel in Venezuela, using their iLinear™ LED Ribbons.
Versatility, high brightness, and low heat output make the iLinear™ LED Ribbons ideal for a wide range of applications, such as cove lighting, back lighting, illumination lighting, guidance lighting, and channel letter lighting.
Mr. Jorge, President of Importadora Zauberlight, the contractor, said the iLinear™ LED Ribbons were chosen over other competitors for their superior brightness, long operational lifetime, low power consumption, and unique visual effects.
"We worked with Mr. Jorge to choose the right LED products – we envisioned an amazing atmosphere for the hotel exterior facade and stairway areas. The iLinear™ LED Ribbons are CE and RoHS listed, and we are very pleased with the results," said Hotel the VIPs's CEO. "The iLinear™ LED Ribbons admirably meet the hotel's aesthetic requirements and, additionally, reduce our energy and maintenance costs."
About ATG Electronics Corp.
Company Certificates:
ISO9001, GMC
Product Certificates:
UL, cUL, ETL, cETL, FCC, KEMA, GS, LM79, LM80, ISTMT, IES File, CE, RoHS, Lighting Facts
Partners:
Cree, Philips, Samsung, LG, ITSWELL
Affiliations:
NALMCO, BOMA, NEMA , IALD, NECA
Customer references include:
Wal-Mart, Suburbia, Sam's Club, Hotel the VIP's, Scotia Bank, Marriott Hotels, Chicago Federal Garage, Mercy Hospital in Chicago, and Carnegie Mellon University.
Contact
Contact ATG Electronics Corp. International Sales Department Tel: +1-951-245-6222 Tel: +86-21-58350166
E-mail:E-mail: sales@atgelectronics.com
Web Site:Web Site: www.atgelectronics.com