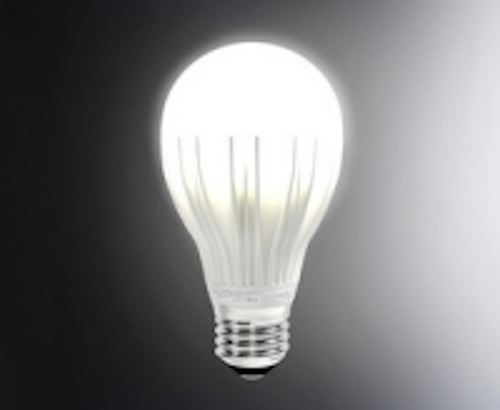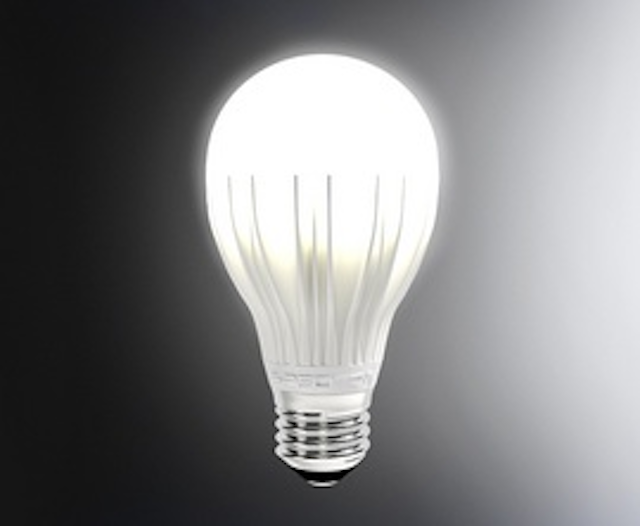 Date Announced: 08 May 2012
San Mateo, CA - Spectra Optronics announces the world premier of the Alva™ Omnidirectional A19 LED Replacement Lamp Series. Aimed at meeting the most critical demands in general lighting, Alva™ omnidirectional LED bulbs were designed from inception to overcome distinct challenges that LED lamps face when replacing traditional light sources.
Utilizing the OmniBeam™ 360° optical system, all Alva™ omnidirectional lamps distribute warm, soft light uniformly around without resorting to unconventional off-state aesthetics or non-ANSI compliant shapes.
Spectra points out that the Alva™ LED bulb was created to push the envelope of LED design without compromising compatibility, performance or aesthetics. The series will offer 40W/60W/75W/100W replacements (as defined by Energy Star®) and all will feature deep dimming compatible with most dimmers.
Regarding the current LED bulb market, Spectra's CEO and Founder David Meng said "Consumers have few options when shopping for an Energy Star® omnidirectional LED A19 replacement. Choices are limited to odd-shaped glass bulbs with large fins or bulbs with yellow panels that appear like 'bug' lights - these represent the finest when compared to the ubiquitous directional LED bulb shaped like an A-lamp."
As industry standards mature around the globe, LED bulb designers will hopefully refine their designs to accomodate attributes that consumers have come to expect from traditional lighting while combining all the unique advantages of LED technology. It's a slow process, which is why Spectra has undertaken the task to spearhead the effort.
About Spectra:
Spectra Optronics International, Inc. is a US-based, leading designer and manufacturer of technologically advanced solid-state lighting products aimed at transforming the general lighting market. The company focuses on supporting the most stringent industry standards worldwide when it comes to product testing and verification and the brand emphasizes a "zero compromise" approach to its design philosophy. Spectra leverages the most robust and proven global supply chain strategy which allows unique product designs to be mass-produced with efficient time-to-market.
Contact
Global Marketing Spectra Optronics International, Inc. 1900 S. Norfolk St. Suite 350 San Mateo, CA 94403 1-855-312-1228
E-mail:info@spectraoptronics.com
Web Site:www.spectraoptronics.com