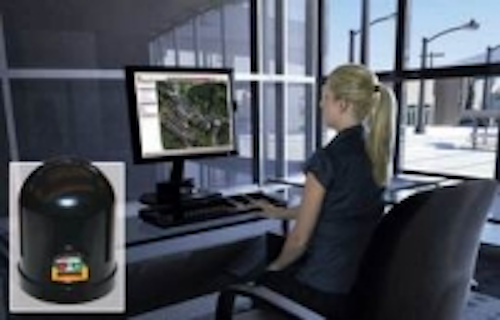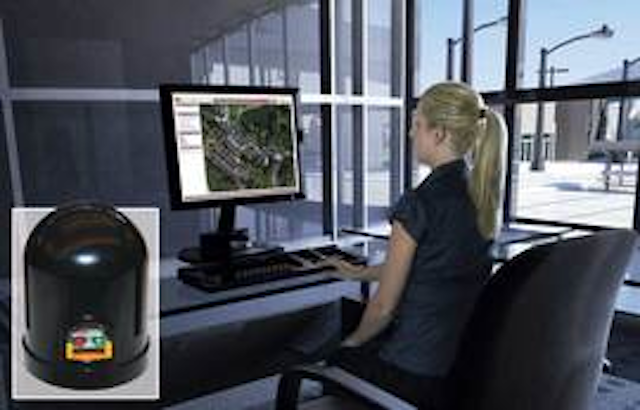 Date Announced: 14 May 2012
The ROAMview system provides property owners and small municipalities the ability to efficiently manage outdoor lighting using a wireless monitoring and control system.
ATLANTA – Acuity Brands, Inc. (NYSE: AYI; "Company"), a market leader in innovative energy-efficient lighting and controls solutions, introduces the ROAMview™ lighting control system, an expansion of the Company's ROAM® suite of industry-leading wireless outdoor lighting monitoring and control systems. ROAMview features a pre-configured server and software package that can be easily deployed in smaller site, area or roadway applications such as car dealerships, shopping malls and campuses.
The ROAMview system allows property owners and small municipalities to efficiently operate and maintain their outdoor lighting by taking advantage of the optimal lighting performance, energy savings and reduced maintenance costs that the ROAM technology suite offers. With its pre-configured server and gateway, the ROAMview system simply connects to a user's existing computer network, enabling control and monitoring from any computer within the user's organization.
The intuitive, browser-based portal provides ease of control for grouping outdoor lighting fixtures, and easily applies customer-defined schedules for precise on/off and dimming. Events or holidays that require specific lighting patterns are conveniently accommodated in the ROAMview portal's simple drag-and-drop time-clock scheduling screen.
"With the addition of the ROAMview system to our product line, we can now offer all property owners a powerful suite of capabilities and features similar to those used by large municipalities," said Terry Utterback, Acuity Brands Lighting Vice President and ROAM Value Stream Leader. "Without trenching a single foot of wire, they can go from circuit-based control to individual fixture control. The system tracks and reports individual fixture performance, and reports outages so that they can be quickly addressed. It eliminates the need for night-time audits, the waste of day-burning lights and the elevated risks associated with lighting outages."
The ROAMview system is simple to install and commission. Wireless ROAM nodes are installed on each fixture, attaching to an industry-standard NEMA® twist-and-lock receptacle. As soon as the pre-configured server and gateway are energized, the system can begin to form its self-configuring, self-healing mesh network. It takes only a few hours to set up fixture groups and begin controlling lights.
For more information about Acuity Brands' line of lighting and controls solutions, please visit Acuity Brands on the web.
About ROAM Technology
The ROAM solution enhances efficiency and reliability, prolonging the life of an entire street light system. ROAM reports, via a web-based portal, the exact location of malfunctioning streetlights, including those that remain illuminated during the day, a problem called day-burning.
With ROAM technology, day-burning lights can be quickly identified, isolated and repaired, eliminating energy waste. Fixtures not working during the expected nighttime hours can also be promptly repaired, enhancing illumination of public areas and reducing reliance on city residents to report these malfunctions. By capturing electrical data at each fixture, ROAM technology provides detailed energy consumption and tracking, while monitoring critical electric distribution system characteristics. The ROAM system's asset management capabilities permit information about each streetlight, including pole type and color, fixture type, wattage and lamp type, to be bar coded into handheld communication devices. This information allows service crews to know in advance what repair materials to take to a site, improving efficiency and reducing restoration time.
About Acuity Brands (NYSE: AYI)
Acuity Brands, Inc. is a North American market leader and one of the world's leading providers of lighting solutions for both indoor and outdoor applications. With fiscal year 2011 net sales of $1.8 billion, Acuity Brands employs approximately 6,000 associates and is headquartered in Atlanta, Georgia with operations throughout North America, and in Europe and Asia. The company's lighting solutions are sold under various brands, including Lithonia Lighting®, Holophane®, Peerless®, Gotham®, Mark Architectural Lighting(TM), Winona® Lighting, Healthcare Lighting®, Hydrel®, American Electric Lighting®, Carandini®, Antique Street Lamps(TM), Tersen®, Sunoptics®, Sensor Switch®, Lighting Control & Design(TM), Synergy® Lighting Controls, Pathway Connectivity(TM), Dark to Light®, ROAM®, RELOC® Wiring Solutions, and Acculamp®.
Contact
Jennifer Manocchio Sweeney Phone: (910) 772-1688
E-mail:jennifer@sweeneypr.com
Web Site:www.acuitybrands.com