LSI Industries takes traditional area light leaders to a new level with LED
May 9th, 2012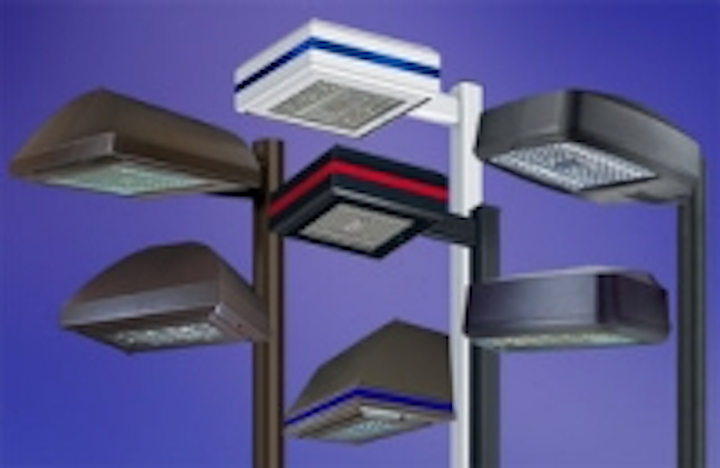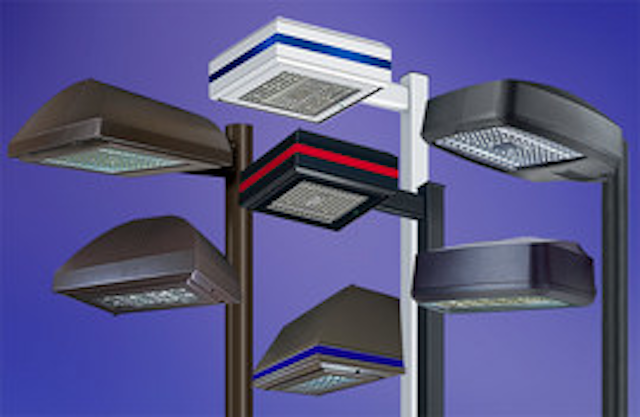 Date Announced: 09 May 2012
Cincinnati, OH – Tried and true, LSI Industries' HID Challenger®, Patriot and Greenbriar® fixtures are found in parking areas around the globe. Now these favorites are also available with LSI's high performance LED optics. Build upon LSI's Crossover® LED technology, these new LED fixtures deliver excellent performance with uniformity and cutoff across the parking area. Offered with a variety of reflectors and lumen packages, these fixtures give you a range of solutions from which to choose – all with the many energy and maintenance savings found in all LSI LED lighting solutions.
Further, these LED fixtures are available with a variety of energy saving controls to help you manage the light levels and related energy costs. And, each product family includes pole-mounted fixtures and wall-mounted sconces to maintain the design integrity of your site.
LSI is a vertically integrated manufacturer who combines integrated technology, design and manufacturing to produce the most efficient, high quality products possible. Everything we build is done right here in one of our US plants. We are committed to advancing solid-state technology to produce affordable, high-performance, energy-efficient lighting and custom graphic products that bring value to our customers. We have a vast offering of innovative solutions for virtually any lighting or graphics application. Further, we can provide design support, engineering, installation and project management for custom graphics rollout programs for today's retail environment.
LSI is a U.S. manufacturer with marketing / sales efforts throughout the world with concentration currently on North America, Latin America, Australia, New Zealand, Asia, Europe and the Middle East. Our major markets include the commercial / industrial lighting, petroleum / convenience store, multi-site retail (including automobile dealerships, restaurants and national retail accounts), sports and entertainment markets. Headquartered in Cincinnati, Ohio, LSI has facilities in Ohio, New York, North Carolina, Kansas, Kentucky, Rhode Island, Texas and Montreal, Canada. The Company's common shares are traded on the NASDAQ Global Select Market under the symbol LYTS.
Contact
Minda Matthews-Smith Director of Marketing
E-mail:info@lsi-industries.com
Web Site:www.lsi-industries.com