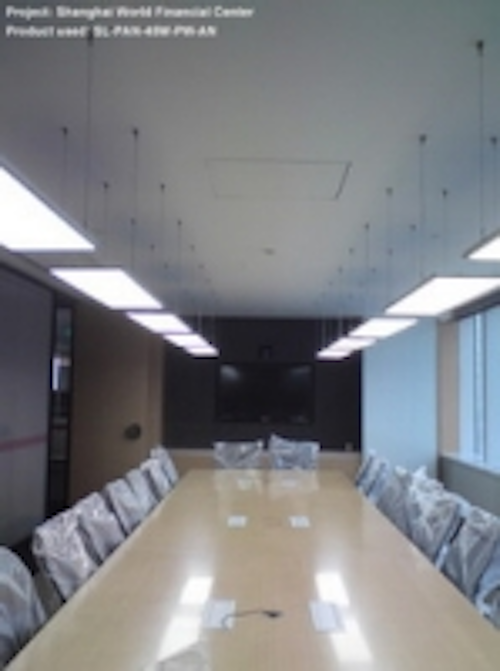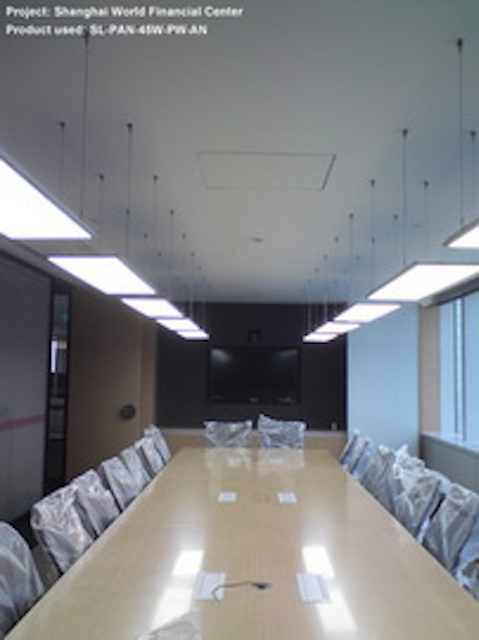 Date Announced: 10 May 2012
Shanghai World Financial Center, one of the most famous office buildings around the world, teams with Shanghai Sheenly to create cutting-edge and dynamic lighting system that can change buildings offices' lighting environment.
Famous for its amazing height and unique architecture design, the World Financial Centre became an iconic building in Shanghai immediately after its completion in 2008. What's more, the night scenes of the shining and dimmable lights around the building are also exceptionally impressive due to the application of the state-of-the-art light technology. Until now, the task of replacing the traditional fluorescent lights with energy-saving and environmentally friendly LED lights in the new offices has been trustworthily assigned to Shanghai Sheenly Lighting, a local LED company with several years LED lighting design and manufacturing experience.
Whilst the overall illuminating effect in the office remains essential, the integrating of lights and the general office circumstances is still a concerned issue for the staff. Ultimately, Sheenly flawlessly addressed this tough issue by installing the ultra slim LED panel lights, which gain very positive feedback from the users.
"Throughout the entire installation program, we've looked at every aspect of the building to make sure that the adoption of this lighting technology can light up the whole offices and save up the light energy as well as reflect our philosophy of green energy, sustainable lighting solution. " said Jim Wang, oversea sales manager of Sheenly.
"Lighting offices in the Shanghai Financial Centre has been a technical challenge and also aspiration for us. However, with the relentless effort of our LED lights designer and technicians, finally and gladly we have perfectly accomplished this mission. In addition, we are glad to see this technologically advanced, energy efficient, and reliable lighting system can be installed in these offices to illuminate Shanghai Financial Centre, the metropolitan iconic symbol of Shanghai even the world. "
Actually, the Ultra Slim LED Panel Light from Sheenly Lighting adopts qualified super bright LED as light sources, which is stable, long life and no UV and IR emission. The anodized aluminum frame is stylish and fashionable with everlasting color, which is harmoniously suitable for the holistic environment in the office of Shanghai Financial Center.
Contact
Dowson Zhang Address: No.88 Zhuyuan Road, Minhang District, Shanghai, China Tel: +86-21-6411-3138 Fax: +86-21-6411-3138
E-mail:dowson.zhang@sheenly.com
Web Site:www.sheenly.com