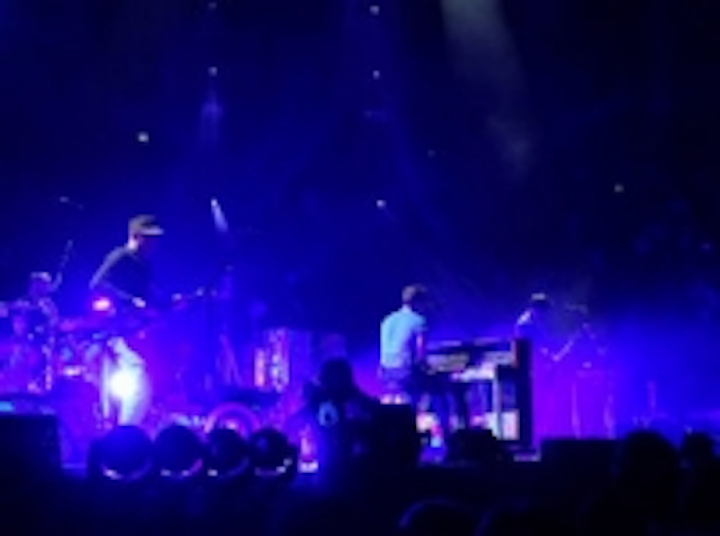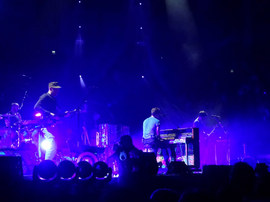 Date Announced: 03 May 2012
LONDON, England –- Employed during Coldplay's recent European tour, 25 CHAUVET® DJ LED Shadow™ blacklight wash panels flashed and strobed as the band played songs from their recent release, "Mylo Xyloto." Supplied by TMB and specified by Lite Alternative, the fixtures will resume their tour when Coldplay returns to Europe in the fall of 2012.
The look of the album, its supporting tour as well as the band's website is a study of neon splashes of color and graffiti art—ideal for UV lighting. Another element of the live tour performances, and also well suited for a blacklight, are the glowing wristbands—called Xylobands—that concertgoers receive before the show. The bands glow once the music began—due to the imbedded data receivers—making the audience part of the overall visual experience of the show. This sea of glowing lights surrounds the energetic stage design of neon colors complemented by CHAUVET® DJ LED Shadow™.
CHAUVET® DJ LED Shadow™ is a blacklight wash panel that delivers stunning blacklight effects. Its 192 UV LEDs flash and strobe in patterns due to the built-in automated programs. Additionally, the lightweight CHAUVET® DJ LED Shadow™ has a coverage angle of 28 degrees and three channels of DMX control.
Photos courtesy of Jason DeBord
Contact
CHAUVET Europe sales team +44 (0) 1773 - 511115 www.chauvetlighting.co.uk CHAUVET Global sales team 800.762.1084 www.chauvetpro.com
E-mail:sales@chauvetlighting.com
Web Site:www.chauvetpro.com