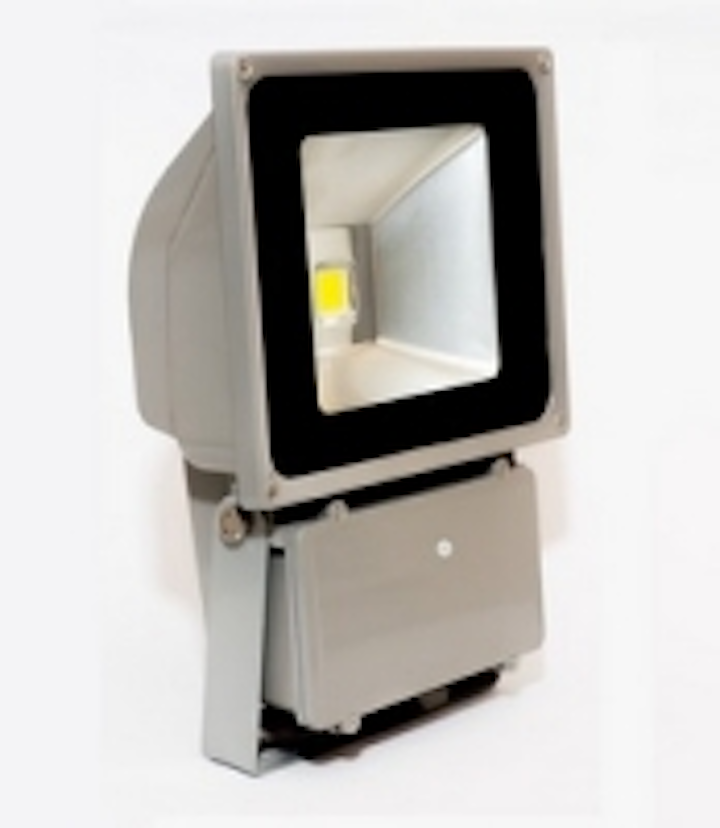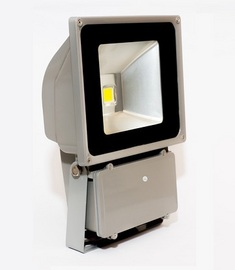 Date Announced: 22 May 2012
Mountain House, CA – Flexfire LEDs, is a US retailer of LED energy efficient lighting products. The company is announcing the release of its new series of Zurik LED flood lights.
Flexfire LEDs, Inc. has been assisting businesses and consumers in their switch to energy efficient, cost effective LED lighting solutions since 2010. The company is now announcing the release of their newest product Zurik LED flood lights. These flood lights use ultra efficient 45 mil Bridgelux LED chips, have a UL listed driver and a 3 year warranty. These lights have several features that make them the ideal replacement to traditional sources for outdoor lighting. At efficiency levels between 90 to 110 lumens per watt, Zurik LED flood lights are available in wattages starting at 20W and are offered in an assortment of models up to 200W and color temperatures for each model of light ranging from 3000-3300k for warm white, 5000-5500k natural "daylight" white, and 6000-6500k for pure white. The light output of these LED flood lights is often greater than their traditional lighting counterparts. For example, the smallest landscape flood light in this series of LED flood lights uses only 20 Watts and is capable of producing 1,800Lm light output which is the equivalent to an 80 W light from a traditional sodium lamp. Each model of these LED flood lights also features 5mm clear glass covers and are waterproof and resistant to environmental factors.
All Zurik LED flood lights feature super bright illumination, very low heat emission and great heat dissipation, with none of the RF interference or UV radiation that is normally found in other lighting sources. These flood lights are also environmentally friendly as they are a mercury free lighting source that features substantially less power consumption over other light sources. These flood lights are also more reliable with no flickering and instant start up, a lifespan that is greater than 50,000 hours all while being maintenance free for many years!
These flood lights are also CE & RoHS compliant with a UL listed transformer. These LED flood lights often pay for themselves not only by the dollars that are saved over traditional electric lights, but many state, local and even the federal government provide additional tax savings and incentives to get commercial and domestic users to make the switch to this highly energy efficient lighting source.
With all of the great features and benefits, these LED flood lights are the perfect replacement over traditional lighting for any lighting need and fit a wide variety of applications including outdoor LED lighting, billboard LED lighting, and lighting for tunnels, gas stations, golf courses, parks, monuments, facades, buildings, churches, industrial complexes, hotels, bridges, walls, landscapes, trees, architectural highlights, increased security, malls, parking lots, public areas, work areas, marinas, and more! Not only can these bright lights be counted on to fully brighten and light any area that is lit with traditional lighting sources, due to their unique design and benefits, these LED flood lights can often be used in areas where traditional lights cannot be used due to construction, installation and wiring constraints.
For individuals that would like to learn more about the cost and environmental benefits and ease of use of LED lighting solutions please visit the company's website at www.flexfireleds.com.
Flexfire LEDs is a premiere supplier of top quality LED lighting products at highly competitive prices. The company currently sells its own specialty lines of LED flexible strip lights, under cabinet light bars, controllers, LED bulbs, and more. All products are CE and Rohs Certified and backed with a 2 year warranty. The founders of the company began following and accumulating LED lighting applications in 2008 and formed the company in 2010 to help customers make the switch to LED lighting easy, simple, and fun. The company donates 5% of their net profits to the Habitat for Humanity Foundation and the Light Up The World campaign.
Contact
Flexfire LEDs 332 W Verano Mountain House California, USA 95391 925-273-9080
E-mail:info@FlexfireLEDs.com
Web Site:www.FlexfireLEDs.com