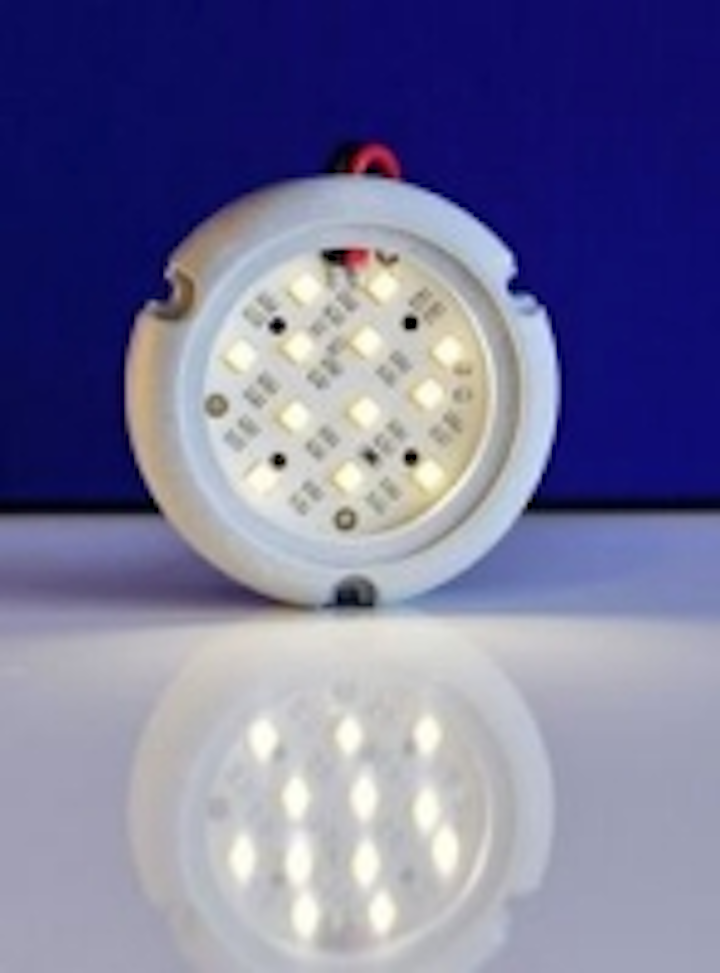 Date Announced: 12 Apr 2012
LEMPÄÄLÄ, FINLAND – Kruunutekniikka Oy, global supplier of technical plastic products has introduced CoolicsTM a new patent pending innovation using a proprietary technology that allows the circuit board to be inserted inside the injection moulded LED (light-emitting diode) casing. The thermally conductive plastics used at CoolicsTM transfers heat directly through LED casing, making it easier to control the direction of heat transfer.
The gold standard for LED cooling has so far been aluminium made heat sinks. Without cooling the LED will suffer from thermal stress – cooling will dramatically expand the duration of LED's life-span. CoolicsTM compounds transfers the heat and cools the LED temperature so much that no additional heat sinks are needed.
"We are convinced that the thermally conductive plastics will be the future of LED cooling technology" says Mr. Jari Kanervisto, VP of Sales and Marketing at Kruunutekniikka. "The LED lightning market has a huge global growth potential and more effective innovations are emerging continuously. Our Coolics™ technology is based on two innovations: Coolics™ Optima is a proprietary family of polymers which includes several different polymer recipes combined with the innovative use of ceramic components and Coolics™ injection moulding technology where heat generating electronic component is inserted to thermally conducting raw material. In addition to the excellent heat transfer properties the Coolics™ products are much lighter, can be easily mounted to variety of surfaces and can be customised to desired shapes."
For more information, contact Kruunutekniikka at +358 10 4237113, or
email jari.kanervisto@kruunutekniikka.fi
-Ends-
About Kruunutekniikka Oy
Kruunutekniikka is headquartered at Lempäälä (Tampere area) Finland. We are a global supplier of technical plastic products. Our services cover production design that starts with the mould design, manufacturing or subcontracting the manufacturing, final assembly, quality assurance and delivery logistics. Our company was established in 1992. Since then, we have provided plastic mechanical components for companies in the electronic and engineering industries.
Contact
Kruunutekniikka Oy/CoolicsTM Business Division Höytämöntie 6 B, 33880 Lempäälä Finland
E-mail:jari.kanervisto@kruunetekniikka.fi
Web Site:www.coolics.fi