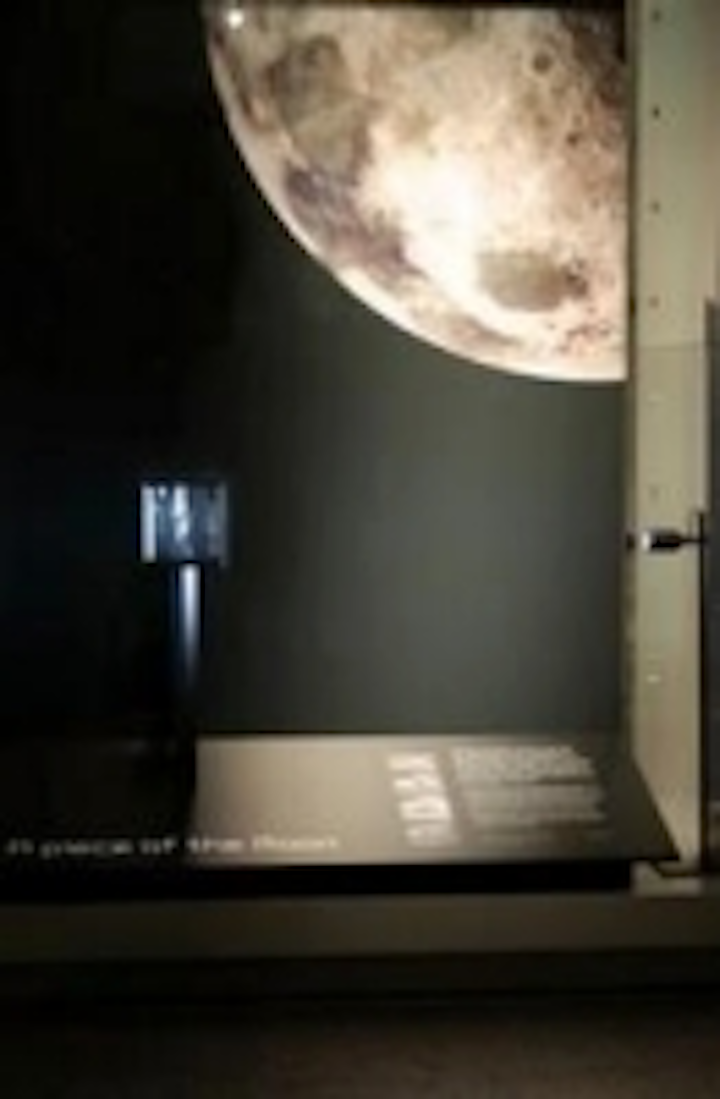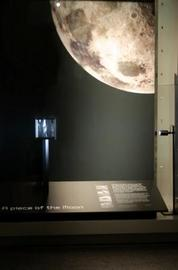 Date Announced: 23 Apr 2012
The dramatic yet subtle lighting of a sample of Moon rock, at the London Science Museum, is one of Light Project's latest specialist projects. Located in the 'Exploring Space Gallery' to celebrate the 40th anniversary of the Apollo 15 Lunar mission when it was collected, the moon rock is housed in a nitrogen-filled glass container so it is isolated from Earth's atmosphere.
Specified by Jonathan Howard of DHA Designs, the high performance LEDStar 3 from Light Projects was chosen for this unique application. With its superior colour rendition, this bespoke lighting fitting is ideal for this particular exhibition because it is both small and discreet and so does not distract from the moon rock itself.
The LEDStar range is manufactured and assembled in the UK and includes spotlights and recessed fittings manufactured from anodised aluminium and available in various finishes. The LEDStar 3 features three Seoul LEDs recessed into the fitting to reduce glare which give a LED lumen output between 216 and 228 at 350mA and between 389 and 410 at 700mA. The Class 3 fitting has an IP rating of 67 and is offered with a range of accessories including cowls, tubes for surface mounting, ground spikes and various lenses and glasses to suit different applications.
Light Projects specialises in the design, manufacture and supply of lighting fittings and accessories for an extensive range of different interior and exterior lighting applications, as well as bespoke lighting solutions.
More information is available from Light Projects on 020 7231 8282 or visit www.lightprojects.co.uk
Contact
Gideon Sykes, Pressential LLP Tel: ++ 44 (0) 1342 832211
E-mail:gideon.sykes@pressential.com
Web Site:www.lightprojects.co.uk