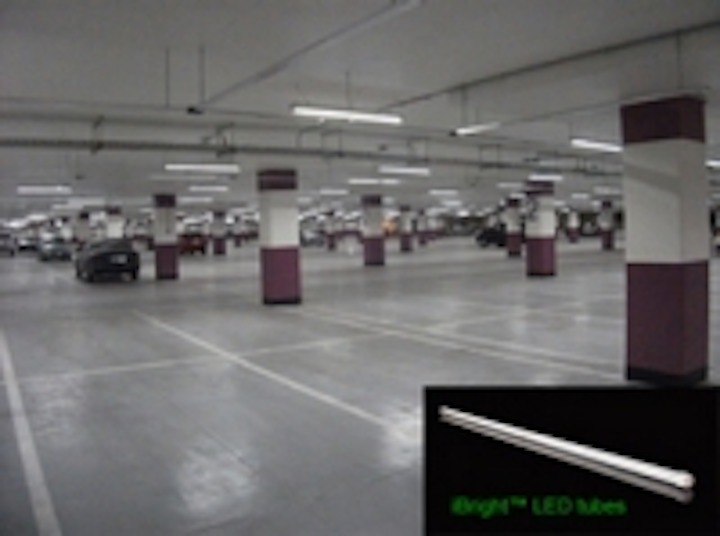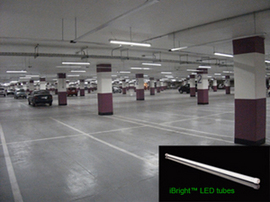 Date Announced: 09 Apr 2012
Mall Plaza, the leading comprehensive shopping mall in Chile, has installed ATG iBright™ LED tubes in its parking lots.
The initial project design goals that Mall Plaza sets included reducing energy costs, reducing maintenance costs, upgrading existing lighting levels and increasing visibility. After a test installation of products from several manufacturers, they determined that the ATG iBright™ LED tubes best met the needs for the Parking Garage.
Using 5050 SMD LED and clear lens, iBright™ LED tube can reach a maximized lumen output. It can offer same luminance as the traditional fluorescent tube with only half of the energy consumed.
With UL listed external power supply, iBright™ LED tubes dissipate heat from chip to air quickly and efficiently. Due to the reduction in heat buildup, the life span of the tube increases, and performance stabilizes at an optimal level.
Nutec, the contractor of the project, are very satisfied with the performance of the tubes. "This is one of the most impressive projects I have ever completed. The tube emits pretty comfortable light for both people and vehicles." the manager said.
"We are satisfied with the result," said the director of Mall Plaza. "This lighting project not only offers a more secured environment for Garage users but also lead to a significant cost down on energy and maintenance fee. We will continue to use iBright™ LED tubes for the next retrofit project."
About ATG Electronics Corp.
Company Certificates:
ISO9001, GMC
Product Certificates:
UL, cUL, ETL, cETL, FCC, KEMA, GS, LM79, LM80, ISTMT, IES File, CE, RoHS, Lighting Facts
Partners:
Cree, Philips, Samsung, LG, ITSWELL
Affiliations:
NALMCO, BOMA, NEMA , IALD, NECA
Customer references:
Wal-Mart, Suburbia, Sam's Club, VIP's, Scotia Bank, Marriott Hotels, Chicago Federal Garage, Mercy Hospital in Chicago, and Carnegie Mellon University etc.
Contact
ATG Electronics Corp. International Sales Department Tel: +1-951-245-6222 Tel: +86-21-58350166
E-mail:E-mail: sales@atgelectronics.com
Web Site:Web Site: www.atgelectronics.com