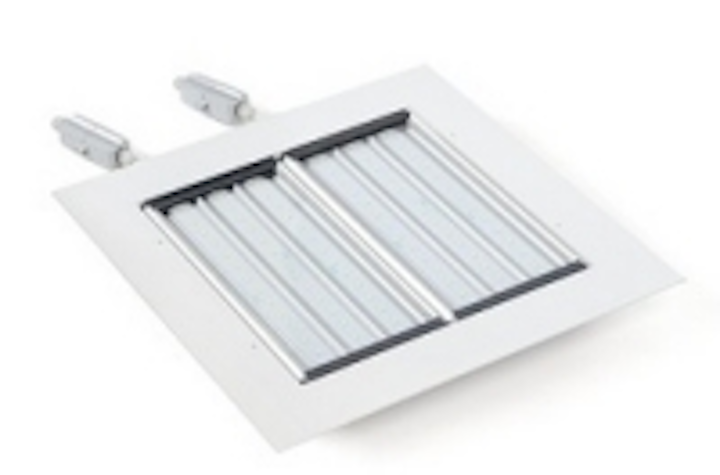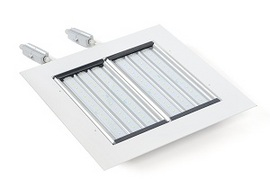 Date Announced: 12 Apr 2012
LED lamps for gas stations (USS-AZS series) have the high degree of protection - IP 67, which ensures protection from water, dust and dirt. If the overall ceiling height of the gas station is lower than 4.5 meters, it is strongly recommended to use the explosion-proof LED lamps.
LED lighting fixtures of USS series have a wide range of operating temperature and supply voltage. Power supply is from 150 to 264 V. Work at wide range of ambient temperature (from -63 C to +45 C)
LED lamps of USS series made with different types of mountings, for gas stations we produce special frame, that allows to build in them to attach the shed. Used depend on the size of the framework dimensions fixtures to be used in the project of lighting the gas station.
For lighting stations available three colors of light:
Warm-white ~3300 K
Neutral-white ~4500 K
Daylight-white ~5000 K.
Used LEDs from Nichia (Japan) have a high quality of technical parameters, and reliability, proven on many projects.
«FOCUS» сompany was founded in 2004. Our professionals have great experience in the field of optoelectronics. The company began its activities with the development and manufacture of electronics for the special lighting fixtures on the orders of other companies — manufacturers. Now we produce lighting solutions for outdoor areas (USS series), office spaces (SPO series), industrial and warehouse buildings (PS and Bell (Kolokol) series), promotional billboards and facades, greenhouses, and also for landscape and architectural installations.
«FOCUS» сompany has a lot of innovative developments, patents, and implemented projects in the sphere of energy efficient technologies.
Our company positioned itself as a manufacturer of high quality products. Manufactured products satisfies the most stringent requirements for reliability. Our mission is to bring innovation to the market place and offer a greater consumer choice.
We appreciate the frank and open relationship and we value our reputation of reliable partner.
The "FOCUS" company was the first firm which joined the "Non-Profit Partnership for Manufacturers of LEDs and LED-based Systems," or LEDSM NP.
Aims and objectives of "Non-Profit Partnership for Manufacturers of LEDs and LED-based Systems":
Mission:
Actively shape the market of LED products, ensure the development of LED industry in Russia.
Contact
141195, Russia, Fryazino city, Moscow region, Stancionnaya street, 1A +7(496)255 66 85
E-mail:sales@ledsvet.ru
Web Site:www.ledsvet.ru