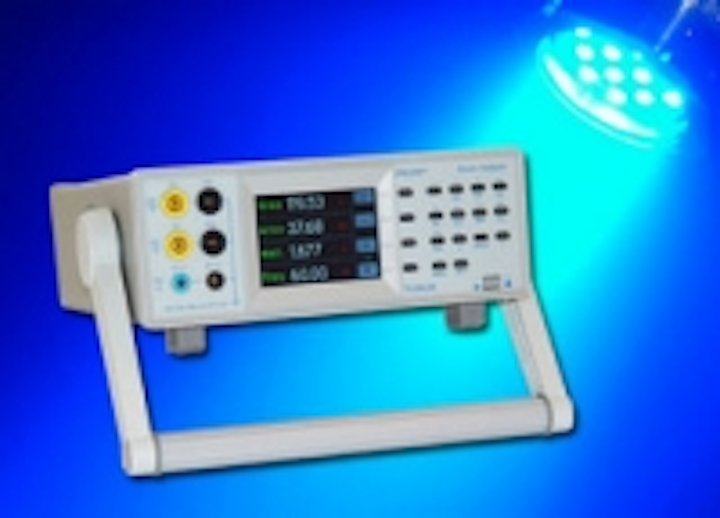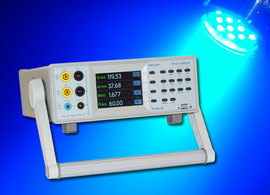 Date Announced: 17 Apr 2012
Voltech release completely new software to greatly simplify the design and test of inverters, especially those used for LED lighting. PMStudio seamlessly integrates multiple power analyzers into one, providing stable and accurate measurements of power quantities including power loss and efficiency.
The software may be used for general purpose measurements using the Voltech PM1000+ power analyser, as well as simultaneous input and output measurements. Communication is via USB or GPIB (IEEE.488).
Voltech's Worldwide Sales Manager, Jon Francis said "For the first time, design and test engineers can quickly and easily make simultaneous input and output measurements on inverters using instrumentation of the same accuracy and bandwidth but without employing expensive multi-phase power analysers.
For LED lighting equipment that may have significant high-frequency signals present at its DC output, only a high bandwidth AC power analyser will capture the true output power. By using a matching ac power analyser at the inverter input and making measurements at input and output of the inverter at the same time, true and accurate power loss and efficiency measurements will be generated every time."
The software is easily installed from Voltech's website and two versions are provided, one for Windows 32-bit operating systems (XP) and the other for 64-bit operating systems as supplied in the latest versions of Windows 7. The PMStudio software displays waveforms and harmonic bargraphs as well as numeric data. A snapshot feature allows the data to be saved to a spreadsheet compatible (csv) file. As you would expect the set-up of the analyzer is clear and straightforward and wizards are provided for applications such as LED lighting input and output.
Further software packages are available for measurement of standby power to IEC62301 and harmonics and flicker to IEC61000-3-2/3
Contact
Jon Francis +44 1235 834555 Voltech Instruments, Inc. 12851 Banyan Creek Drive Fort Myers, FL 33908
E-mail:sales@voltech.com
Web Site:www.voltech.com