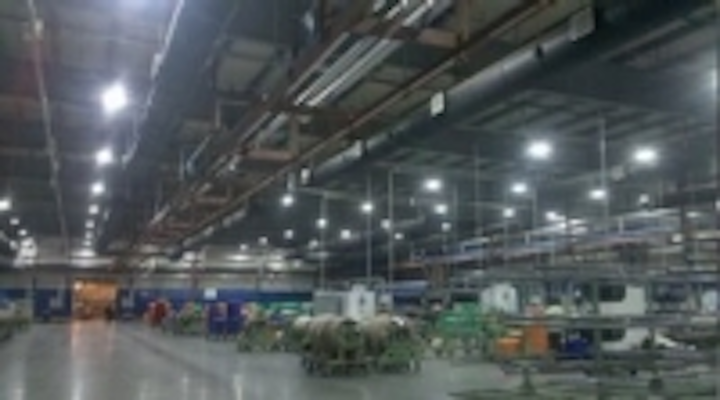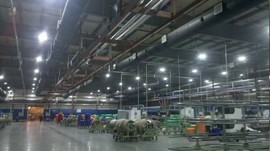 Date Announced: 13 Apr 2012
One of the top five tire makers in the world Cooper Tire has aggressively adopted our Industrial LED lights. Now, nearly 2000 pieces of high efficiency LED high bay lights lit up the entire space of 1 million square feet at its Kunshan plant in China, with a huge power bill saving of 75% (110W LED high bay replacing the 450W MHL). The plant has become the first one in the entire company with LED lights. The light has not shown any, according to the Facility team's report based on routine checking, light depreciation over one year and half.
Interestingly, Trumpro was the last one into the door of Cooper, who tested LED and Induction lights from four different suppliers and "Cooper was ready to pull the trigger," using its plant manager's words. Trumpro convinced them for a trial run. And Cooper did two trial rounds with Trumpro's LED lights. The superior performance of our LED lights convinced the customer. The contract signed, production kicked in, and lights were installed. Today, Cooper is a very convinced and happy customer.
At Trumpro, we enjoy our customer's success, because their success keeps the world greener.
Contact us if you wish to learn more about our solutions, products, services and application cases.
Contact
+86 1376 431 6998
E-mail:stanley@trumpro.com