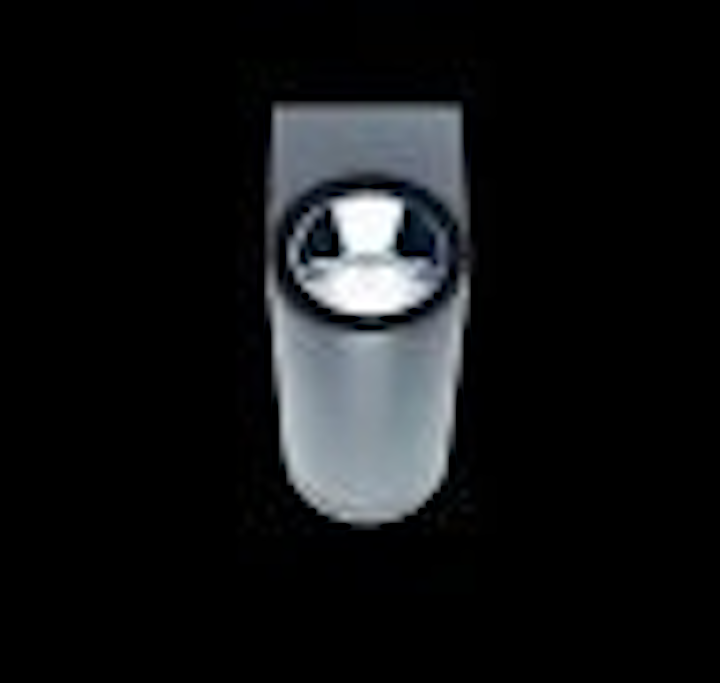 Date Announced: 18 Apr 2012
Extended and optimised LED range for the illumination of objects, façades and pathways with efficient visual comfort
Lüdenscheid, April 2012 - ERCO is now offering new and upgraded versions, powered by cutting-edge LED technology, for its product ranges Powercast, Beamer, Cylinder façade and the orientation luminaires. Driven by ERCO's highly efficient LED lenses produced in-house, these innovative lighting tools for outdoor applications create enormous cost saving potential without compromising on security or light quality.
Powercast LED: More luminous flux, more variety
Powercast is a highly versatile range of luminaires for operation with LEDs, low-voltage halogen lamps or metal halide lamps. It can be used, for example, for the illumination of objects or the floodlighting of façades. With its multilayer powder-coated surfaces, a lockable hinge, a sturdy mounting bracket, and a double cable entry for through-wiring, Powercast distinguishes itself as a robust lighting tool that is also easy to install. The optimised LED modules in the new Powercast generation produce higher levels of luminous flux and deliver both additional wattages as well as light distributions with ERCO's exclusive Spherolit lens technology for efficient visual comfort. New features include the very narrow-beam characteristic narrow spot and the washlighting characteristics oval flood and wallwash. With this variety and with luminous flux levels ranging from 870 to 4320lm, the Powercast system provides suitable LED lighting tools for a wide spectrum of outdoor applications.
LED additions to Beamer projectors
As a successful range of outdoor projectors, Beamer has also been extended by models with LEDs available in a variety of housing sizes and wattages with a luminous flux of up to 4320lm. Beamer with LEDs features ERCO's exclusive Spherolit lens technology with a wide range of different light distribution patterns: from narrow spot to wide flood and oval flood. The lighting technology of Beamer projectors produces an even, soft edged beam of light even over great distances. The front section is designed as a snoot and ensures optimum anti-glare protection.
Additional versions of LED façade luminaire
Cylinder façade luminaires produce striking lighting effects on the façade, and the good visual comfort enables also pathway lighting around buildings. The use of the new LED modules with Spherolit lenses allows for a wide variety of additional beam characteristics with exceptionally high energy efficiency. The various combinations of uplight and downlight provide the lighting designer with new freedoms of scope for effective and elegant illumination of façades and the building periphery.
LED orientation luminaire with warm white light colour
ERCO's range of LED orientation luminaires is continuously aligned with advances made in LED technology. As with all the other LED lighting tools from ERCO, orientation luminaires and floor washlights now also include warm white and neutral white as new light colours while keeping their outer form and mounting. Cutting-edge LEDs and a modified optical system increase the luminous flux of LED floor washlights. This makes them ideal for energy-saving night lights on stairs or in hallways. New external control gear units have been added in uniform housings.
About ERCO
ERCO GmbH, Lüdenscheid, is one of the leading companies in the luminaire industry. The family business founded in 1934 now operates with over 60 subsidiaries, branches and agencies all around the world. Working together with internationally renowned designers, lighting engineers and architects, ERCO develops hardware and software for all areas of architectural lighting: luminaires and lighting systems for indoor and outdoor areas, as well as lighting control and software for scenographic lighting applications. In keeping with the corporate philosophy of "Light not luminaires," lighting equipment is not offered simply as furnishing for rooms, but rather luminaries are offered as instruments of lighting design. Many demanding architectural projects are illuminated using ERCO equipment, including the Berlin Reichstag, the National Gallery in London and the Guggenheim Museum in Bilbao.
Contact
Martin Krautter Tel.: +49 2351 551 345 Fax: +49 2351 551 340
E-mail:m.krautter@erco.com
Web Site:www.erco.com