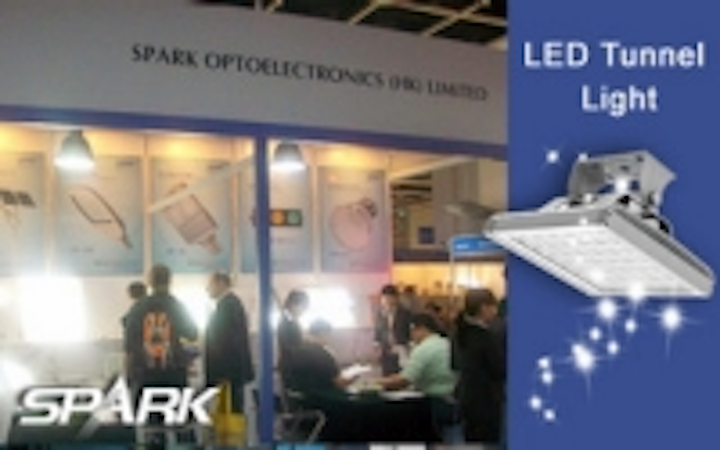 Date Announced: 19 Apr 2012
The Hong Kong trade development bureau(Hong Kong TDC) host the fourth Hong Kong international exhibition spring season in the Hong Kong convention and exhibition center during April 6-9, The exhibition also sets up other special professional area, including "commercial lighting", "decoration lighting", "environmental protection lighting", "lighting accessories and parts", "professional and outdoor lighting", and "trade service and publication".
As the representatives of the outdoor lighting enterprises, SPARK, roll out the bestseller with tunnel lights, they have adopted with the original Cree/lumiled, better heat dissipation, long service life, high stability, low light decay. Semiconductor power devices using (NS), (ST), and other famous brand, original Japanese ruby capacitance, using the isolation power supply, improve security, waterproof IP can reach very high, high efficiency to 85 lm/w, with the light dimmable.
Some new modules of LED tunnel lights were showed in SPARK booth, they have promote some high wattage 150 W, 175 W, 200 W LED tunnel lights, it have more advantages compare with the old vision, the weight of steal holder is much light than before. Easy installation, general price is relatively lower. With more different sizes of LED tunnel lights. It will be more opinions for customer according to different tunnels and places.
It shows the high technology during this exhibition, many products were launched which get consumer quality trustworthy, meet with the demand of the market.
Contact
Keziah Song General Manager Tel: (86 755) 8390 4366 Fax: (86 755) 8390 4766
E-mail:sales@spark-oe.com
Web Site:www.spark-oe.com