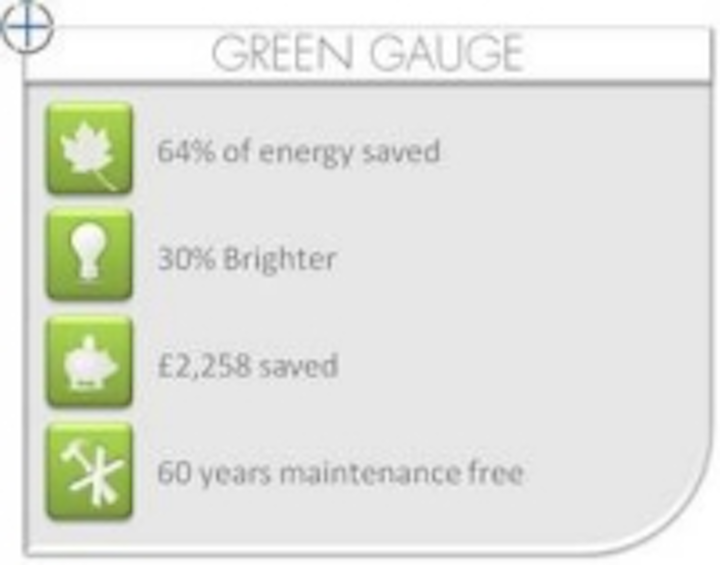 Date Announced: 17 Apr 2012
Churches are facing increasing financial pressure with rising energy costs, as beautiful and significant as these historical buildings are, they are costly and difficult to light and heat.
The objectives for Forge Europa's church lighting project extended past cost and energy efficiencies, to include helping minimise unplanned maintenance and consideration of health and safety issues – given the legacy of high ceiling lights etc. It was also essential to consider the function and environment of the church; the ornately carved altar at St Mary's RC church, Ulverston needed aesthetic and powerful illumination to highlight this area as a key focal point of church service and worship. It was also essential to balance retaining the church's character, whilst using the latest LED technology.
Forge Europa's solution was to update the existing lighting with LED energy saving lamps. To meet and exceed the project objectives Forge Europa's PAR30 LED lamp was selected to illuminate the front of the church. Forge Europa's high quality, high performance PAR30 has been designed and developed to dramatically reduce energy consumption and deliver long-life performance: with a minimum of 42,000 maintenance free operational hours. This means not only brighter, more directional lighting in church, but also represents a saving of over 50% of on-going electricity and unplanned maintenance costs: if the church uses its lighting for 2 hours every day then Forge Europa's LED lamps should not need changing until the year 2072!
Forge Europa's PAR30 also minimised any disruption from its installation as it simply replaced existing fittings, and enhanced the church's environment with a 2700K warm white light.
Special Projects Leader Mark McIntosh explains:
"The high altar is the central focal point of St. Mary's church, its intricate design, wooden carvings and statuary demand high quality illumination whilst being delivered from a source invisible to the congregation.
Previously, illumination was provided by two 300w tungsten halogen flood lights projecting over the entire altar and not discriminating between feature areas, walls, floors and reading surfaces – resulting in a flat and low contrast environment. Our brief was to improve visual appearance through illumination and increase prominence of the altar area; highlighting the features of the high altar and providing task illumination for readers at the lectern and the serving Priest.
The obvious design choice was that of PAR30 LED Lamps – having a tight 150 beam angle allowed for mounting high in the church arches; compatibility with standard track fittings meant that easy directional adjustment could be achieved and featuring a CCT of 27000K provided high CRI, warm tones to complement the natural features of the area."
Canon Flannery was delighted with the new lighting: "It is a great improvement, much easier to read by and shows up the carvings on the altar so much better."
Mark McIntosh added: "Our chosen lamps increased the aesthetic and improved functionality with the major benefits of reducing energy consumption by over 50% and almost eliminating maintenance requirements."
LED Benefits overview
Long life, maintenance-free lighting is a fantastic benefit in many large ecclesiastical buildings where lamps are often located in high, inaccessible areas.
Energy saving efficient lighting: instant and tangible cost saving benefits
Aesthetic light is a key consideration, LED lighting and improves the illumination on previously poorly lit areas and enables churches to create the right environment
Contact
Sarah Simpson, Product Marketing Co-ordinator, Forge Europa. Tel: (01229) 580 000
E-mail:sarah@forge-europa.co.uk
Web Site:www.forge-europa.co.uk