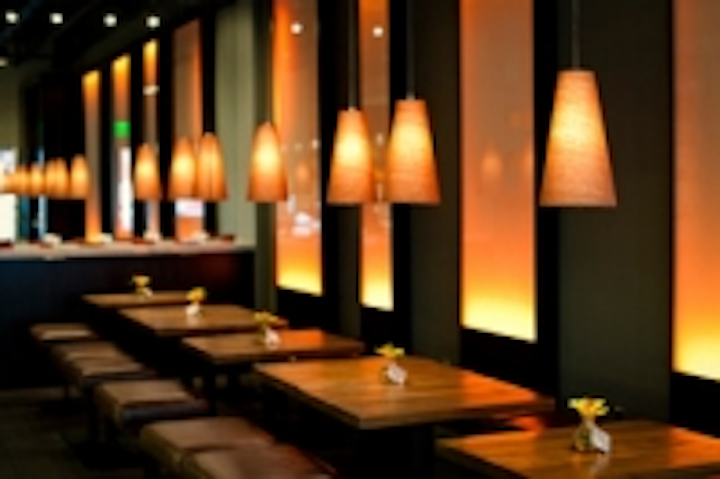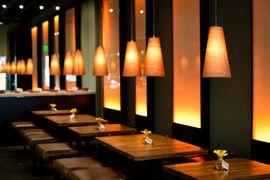 Date Announced: 20 Apr 2012
If you have a sweet tooth, then CocoLove is the place for you. Owned by Pastry Chef and Master Chocolatier Oscar Ortega, CocoLove is the perfect space to taste and see his masterpieces come to life. Recently named one of America's Top Ten Pastry Chefs by Dessert Professional magazine, Ortega proves with every tiny detail that he is truly a master of his art.
Ortega's success is no mistake. With the opening of CocoLove in September 2011, it is his third expansion since opening his first pastry and chocolate shop in 2004 and expanding into Atelier Ortega in 2009. Designers Darren Senn and Destin Peters collaborated on the new CocoLove space, and created a flare and elegance to match the decadent desserts created there every day.
"If you ever travel through the cool town of Jackson Hole, Wyoming and if you like fine coffee and desserts, you must find CocoLove" stated a customer blog. "As soon as I walked in I was amazed by the beautiful light and color."
Visual Appeal to Match the Taste
Ortega's signature orange color truly warms the space. Darren Senn and Destin Peters chose to install Double Density RGB LED strip light from EnvironmentalLights.com into the panels along the wall. Double density strip light has 300 LEDs per 5 meter reel (16.4 feet), which is twice regular strip light for added brightness.
High-quality LEDs ensure maximum color vibrancy, longevity and a well-balanced "all-on" white. LED strip light is flexible and easy to install, with a high-adhesion sticky back on the strips. It is also cuttable in segments of 3 LEDs on a 1.97 inch long strip. A very helpful feature for custom designs!
In addition to the light panels, the shop wouldn't be complete without lighting up the most important part – tasty treats! Warm white LED strip light was installed around the store to highlight the shelving, display cases and sales counters. Very energy-efficient, 2 reels (32 feet) of this strip lighting can be dimmed on one power supply.
"LEDs are perfect for this type of installation because we didn't have to worry about them giving off a lot of heat inside the panels," said Destin Peters, co-designer for CocoLove store. "Obviously controlling the temperature is important when dealing with chocolate, in and outside of the display cases."
On-Chip Color Mixing
With RGB strip light the color mixing is created directly on the LED chips, reducing the issues commonly seen with older strips with red, green and blue colors on separate chips. This feature of the strips allowed the designers to create the custom orange color of the CocoLove brand, and the flexible nature of the strip lighting allowed them to easily edge-light the acrylic panels.
The light panels are controlled with a Programmable Micro Remote Controller (PMRC) from Environmental Lights, which was specifically designed to allow for custom color mixing – choose from 16 million colors!
Although the light panels are set for steady-burn most days, the controller gives them an easy option to change the colors, control the speed and fade times, and also dim and brighten the lights. Christmas could be an exciting time to test out a holiday color scheme.
Color Tunable Upgrade
Always thinking of their next step, Darren and Destin are planning on more updates for the shop design down the road. RGBWW strip light or Color Tunable strip light from Environmental Lights may replace the current lighting in the display cases to better adjust the colors and bring out the richness of the treats.
RGBWW strip light has an additional chip of warm white in addition to the RGB chip, for better color mixing capabilities and truer whites. Color tunable strip light allows you to adjust your lighting between warm white (2,400°K) and daylight white (6,500°K) to best suit the needs of your environment. The light quality is also excellent, with a CRI over 80 – not commonly found in most LED strip light.
The CRI (color rendering index) is the measurement of how faithfully a light source reveals the colors of objects. The index range is from 0 to 100. The higher the CRI, the better the color accuracy.
Stop by for a Treat
Next time you're in Jackson Hole, Wyoming make sure to make sure to stop by CocoLove for a quick chocolate fix or delicious pastry. Definitely a spot not to be missed! www.atelierortega.com
Learn more about LED Lighting Solutions at www.EnvironmentalLights.com or call (888) 880-1880.
Contact
Environmental Lights Stacy Brown Marketing Director (888) 880-1880
E-mail:info@environmentallights.com
Web Site:www.environmentallights.com