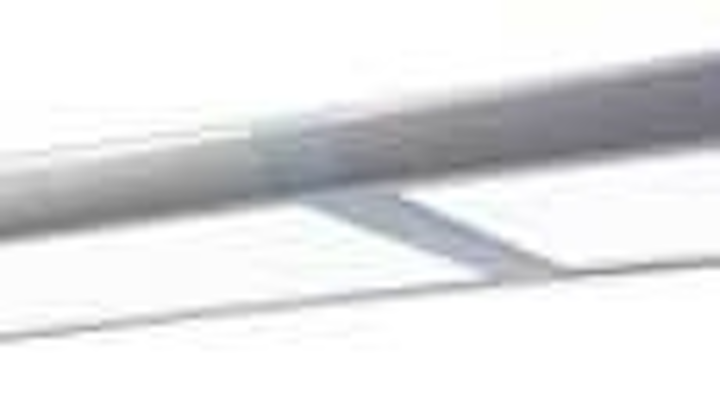 Date Announced: 18 Apr 2012
Third Generation Lighting Solution Offers High Performance LED Lighting Technology
Redwood City, Calif. – Lunera® Lighting, Inc. a Silicon Valley company that designs and markets next-generation LED lighting for interior applications, has pioneered the true brilliance of light with the SERIES L7 LED luminaire. Featuring efficient third generation LED technology, the sleek luminaire is available in 4ft and 8ft segments, can be ordered in three direct/indirect light distribution configurations and is intended for continuous run applications. Lunera SERIES L7 fixtures are sold out for second quarter delivery and facilities nationwide are now pre-ordering for third quarter applications.
"Light can set the mood, look and functionality of any area. We created the SERIES L7 luminaire to offer lighting specifiers more flexibility to put tenants and building owners under the best light possible. The SERIES L7 achieves a balance of sustainable design, efficacy, and versatility while rewarding building owners with immediate cost savings," commented Michael Keddington, CEO of Lunera Lighting.
The aesthetically pleasing SERIES L7 luminairies are designed as an open platform, easily integrated into a varity of third party lighting control systems. With full dimming, the best in class luminaries improve the ambience, comfort and energy-efficiency of commercial spaces at a compelling cost for new construction or retrofit applications.
Brilliance of Natural Light
The SERIES L7 is ideal for : Class A offices, schools, medical facilities, data centers, retail stores, and low-bay warehouses. To provide an optimum blend of ambient and direct natural light to any space, the SERIES L7 is offered as 100% direct, 75% direct or 50% direct light distribution. With a slim profile and frosted optics, the fixtures are designed to be joined to create endless runs of light. The versatile suspension height opens the possibility of specififying a direct/indirect fixture in rooms with lower ceilings without creating hotspots. It is available in warm 3500K and neutral 4000K colors. Lunera also offers an optional emergency backup unit.
Quality of Light
In addition to its low power and high efficacy, the SERIES L7 has a high color rendering index (CRI) of 84. Lunera's truLITE™ Color Consistency Process is used to select, bin, and mix LEDs to ensure even color across a fixture or installation. The fixture has a 50,000-hour life, is fully recyclable, and backed by a manufacturer's warranty. All Lunera fixtures have been independently certified by leading third party organizations.
Capital Lease Financing
Initial costs of installing the SERIES L7 can be eliminated for qualified customers through a simple five-year term capital equipment lease offered by Lunera Capital PlusSM (LCP), a private financing service of Lunera Lighting. LCD can also assist with the identificaiton of various rebate and incentive programs that save even more. To inquire about the LCP Capital Lease Program please email LCP@lunera.com, call Lunera at 650-241-3875 and ask to speak to a LCP representative, or visit www.lunera.com.
About Lunera Lighting
Lunera Lighting is an award-winning lighting solution innovator leading the transformation of lighting to efficient, digital LED technology. Lunera's fixtures, which are engineered for power efficiency and elegant in design, are widely recognized for delivering light that closely approximates natural daylight. The combination of finely tuned optics, LED selection, and precision engineering, enable Lunera fixtures to operate well below rated component spec limits for higher reliability without limiting efficacy.
Lunera addresses interior commercial general ambient lighting applications with LED troffers for recessed grid ceiling systems or surface mount and LED suspended linear pendants for continuous run applications. Typical applications include retrofit and new construction of Class A offices, schools, medical facilities, retail/convenience stores, parking garages, data centers, and low-bay warehouses.
With a platform approach to engineering and design, Lunera's efficient fixtures can be readily integrated into many common lighting control and ceiling systems. This further reduces operating costs and energy consumption, helping facilities qualify for LEED certification.
Since its initial product launch in 2009, Lunera has been installed in over seven Million square feet of commercial real estate and launched Lunera Capital Plus(SM), a capital equipment leasing service, that eliminates upfront costs. For more information Lunera solutions, visit the company website at www.lunera.com or contact Lunera at 650-241 3875 or by email at info@lunera.com. Follow Lunera on Twitter at http://twitter.com/luneralighting.
Contact
Carol Warren Antarra Communications Tel. 714-890-4500
E-mail:info@lunera.com
Web Site:www.lunera.com