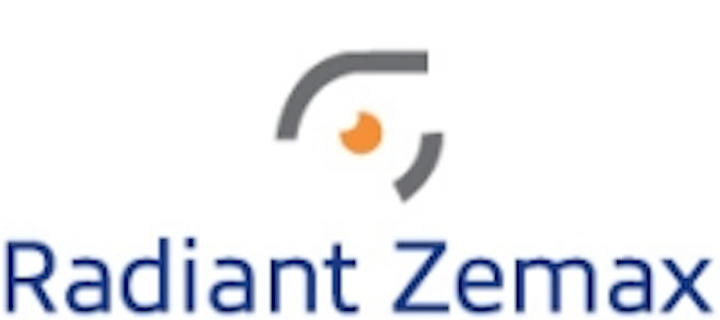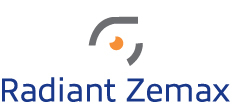 Date Announced: 04 Apr 2012
Redmond, WA – Radiant Zemax, LLC, a leading provider of light and color test and measurement systems and optical design software, today announced it has established a China subsidiary with headquarters in Shanghai. Radiant Zemax' China entity provides sales and technical applications engineering support to Radiant Zemax' global customer base and China channel partners. Along with the previously announced formation of Radiant Zemax Europe, the establishment of a China subsidiary is an important step in Radiant Zemax' global initiative to establish local operations in key geographic markets.
"China is an important and growing market for Radiant Zemax' products, especially for our production testing solutions for flat panel displays and lighting systems," said Paul Caragher, President and CEO of Radiant Zemax. "We are pleased to expand our presence in China, reinforcing our commitment to current and future customers to provide systems and services that deliver superior value along with our high level of application support."
The new entity, Radiant Zemax Trading (Shanghai) Co., Ltd., will support customer and partner applications in the display, lighting and related industries. By providing local product support expertise for R&D and production installations in China, Radiant Zemax will be better able to work with customers to accelerate time to solution, revenue and cost savings. Local repair and calibration facilities will shorten turn-around time, significantly reducing the time and cost associated with these services. Radiant Zemax has developed a substantial customer base in China over the past 10 years and foresees continued rapid expansion.
"We are very excited to be able to work more closely and effectively with our customers and partners in China," said Stone Jiang, General Manager, Radiant Zemax Trading (Shanghai). "We are investing in growing our local team rapidly, adding applications engineers and sales managers, so that we can meet the challenges and demand of supporting the embedded base of Radiant Zemax testing equipment while simultaneously supporting new applications."
Radiant Zemax Trading (Shanghai) Co., Ltd., is located at B301 SOHO ZhongShan Plaza, No. 1065 West ZhongShan Road, ChangNing District, Shanghai, China (Tel. +86 21 5242-2288).
About Radiant Zemax
Radiant Zemax, LLC, formed by the 2011 merger of ZEMAX Development Corporation and Radiant Imaging, is a global provider of test, measurement and design tools and systems to the optics, illumination and display industries. Radiant Zemax offers a range of high-quality products that improve and optimize product design and quality while meeting cost goals. Radiant Zemax also has proven production experience with thousands of cameras testing millions of lights and displays, improving production quality and efficiency. Our product lines include Zemax 12 optical design software; ProMetric® imaging colorimeters, photometers, goniometers and imaging spheres; and ProMetric® production testing software. Radiant Zemax is based in Redmond, WA. For more information visit RadiantZemax.com.
Contact
Lisa Salvatore Brave New Markets 410-902-0801, ext. 315 Mark Nicholson, PhD Radiant Zemax, LLC 425-298-2105
E-mail:mark.nicholson@radiantzemax.com
Web Site:www.radiantzemax.com