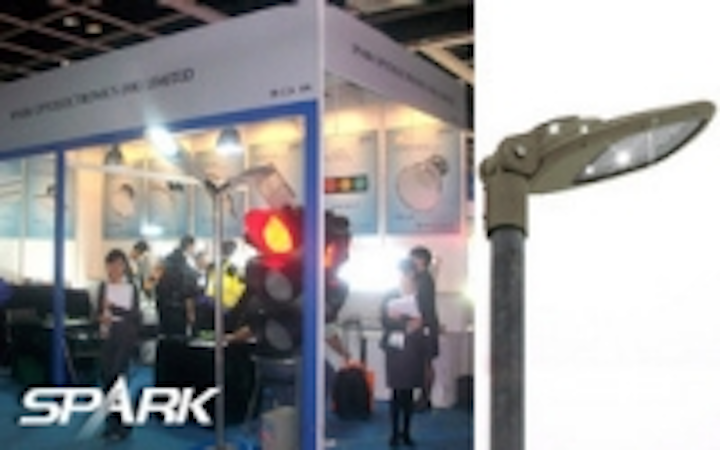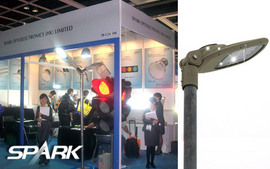 Date Announced: 18 Apr 2012
From 6th - 9th of April, 2012, the Hong Kong International Spring lighting fair was held in Hong Kong Convention and Exhibition Centre. The exhibition converge 11 countries and regions from all over the world, more than 950 exhibitors. Shenzhen SPARK Optoelectronics S&T Co., Ltd as one of the leaders of the outdoor lighting, which with rich experience and design concept, become the focus of this exhibition again.
SPARK have 12 years manufacture Experience on the LED Outdoor lighting, high quality products, hommization design and one-stop lighting project simulation support received customers and industry's people admiration. At the exhibition, many overseas professional buyers came to us for project or orders constantly, especially the LED Street light series attracted widely attention.
Speaking of SPARK's LED Street light, regular customers give a thumb up. One of Sweden customer said without hesitating: "SPARK is the best partner on the LED lighting, 3 years ago, we installed theirs LED Street light of SPL-M40 for the Housing Association parking in Stockholm, Sweden, the lights still work well even though there have icicle on the fixture."
The reason why SPARK's LED Street light can be used in severe environment and weather: the material and design play an important role. All of the component adopt world brand, with professional engineer's accurate structural design, software development, advanced welding technology, repeatedly performance test, eventually pass through the international relevant authority institutions certificate, such as ISO, SGS, TUV, VDE etc. Then we will promote the mature products to the market.
Under the customer's witness, SPARK's LED Street light grows up and matures step by step. At present we developed four series to suitable for different environment and road requirement.
1. Mini Series LED Street light: Appearance is fashion and exquisite, power 18~48W, suitable for garden, village, parking, commercial street etc.
2. Stars Avenue Series LED Street light: Module design, power 28~340W, suitable for kinds of road, especially highway, plaza etc.
3. Golden Road Series LED Street light: Single LED Lens design, power 60~200W, light head adjustable 90degree, suitable for garden, uptown, scenery spot, street etc.
4. Solar Energy Series LED Street light: Powered by solar energy, no need cabling, power: 18~115W, especially suitable for sunniness, but lack electric energy place.
Since the establishment of SPARK, we adheres to the philosophy of green and environment friendly, efficient and energy saving. After long time research and practice , we realized the LED Street light wired or wireless remote intelligent monitor, it have temperature control , time control , and light control function. The whole light saves more than 70% energy than traditional light. We are trying to make a contribution for our earth's energy saving and emission reduction.
At present, SPARK is researching the fifth series LED Street light, the new design that it no need tools to replace parts. More advantage and news, please take attention, look forward to see you at the Hong Kong International Autumn Lighting Fair.
Contact
Keziah Song General Manager Tel: (86 755) 8390 4366 Fax: (86 755) 8390 4766
E-mail:sales@spark-oe.com
Web Site:www.spark-oe.com