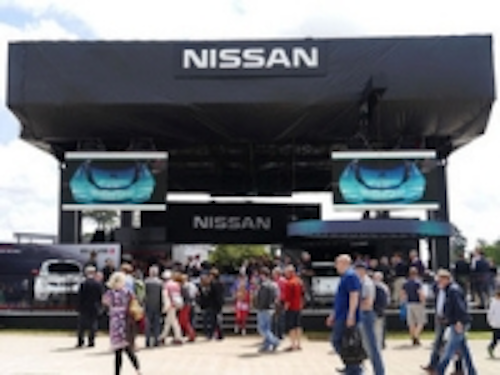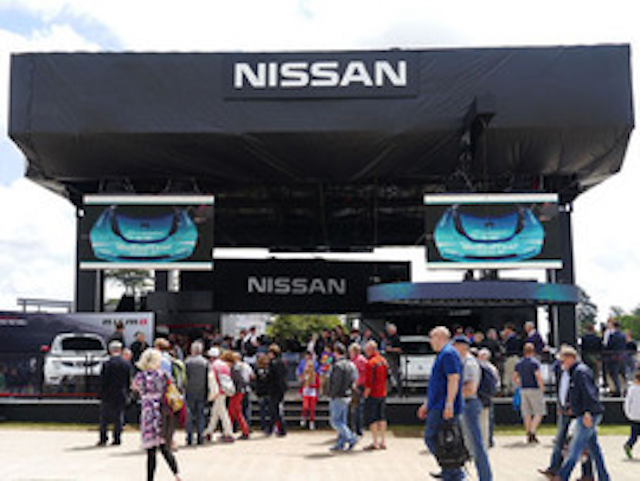 Date Announced: 13 Jul 2012
XL Events, commissioned by the TRO Group, supplied a specially constructed circular LED screen for Nissan's stand in the main exhibition area of the 2012 Festival of Speed, held at the Goodwood Estate, Chichester, UK.
The stand was showcasing Nissan's rugged Juke crossover vehicle under the 'Built to Thrill' banner. Over the Festival of Speed weekend, fans were treated to a virtual skydiving experience.
XL Events' display, measuring 6 metres in diameter, was made up of lightweight Pixled F-11 LED, mounted on to a circular Litebeam truss. The circular display was flown just off centre of the main stand and displayed facts and figures about the Nissan Juke throughout the Festival of Speed weekend.
Rich Pow Project manager for XL events worked with Matt Price from the TRO Group both before and during the event:
"It was a pleasure to work with Matt," said Pow. "Matt and his team did a sterling job pulling all the elements of the stand together."
Contact
Louise Stickland +44 (0)1865 202679 +44 (0)7831 329888
E-mail:louise@loosplat.com
Web Site:www.xlvideo.tv