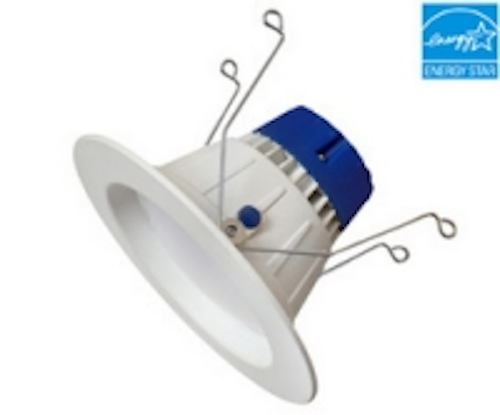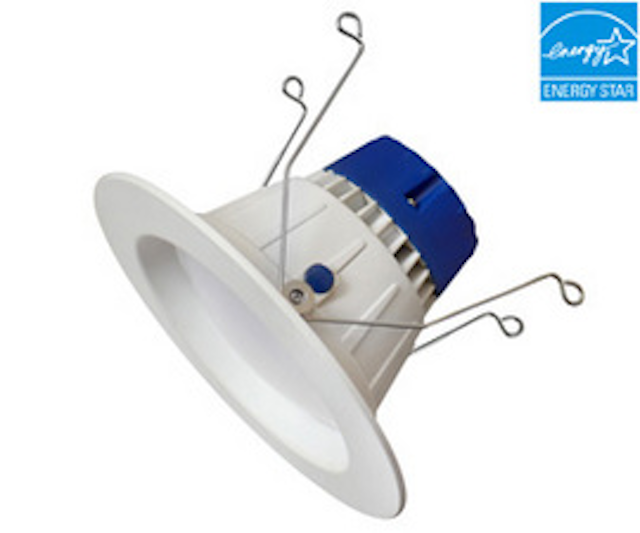 Date Announced: 12 Jul 2012
ATG electronics, the leading solution provider for indoor lighting retrofit products, is now offering their new ENERGY STAR® listed LED downlight.
Combining superior performance and energy-efficiency with a modern design, the eLucent™ DR6 LED Downlight is an ideal replacement for traditional recessed downlights. With a high efficiency of 60 lumens per watt, the eLucent ™ DR6 LED Downlight provides adequate and uniform illumination for the inside of any building.
With a lower cost per delivered over the life of the installation, eLucent™ DR6 LED Downlight features longevity with a 40,000 hour life, and maintenance free operation. It is also easy to install, it will adjust to fit any housing with openings from 5" - 6".
The dimmable function enables saving energy to be so easy, which makes the eLucent™ DR6 LED Downlight warmly-welcomed by all types of industrial, commercial, hospitality, residential, and retail lighting applications.
In addition to being ENERGY STAR approved, eLucent™ DR6 LED Downlights are also UL listed, FCC tested, and RoHS compliant.
Product information
Overall Size:190 x 110mm (7.48 inch x 4.33 inch)
Housing:Die casting
Luminous Flux: 1100 lm
Color Temperature: 3000 K
CRI: ≥80
Power Consumption: 18 W
Work Environment: Indoor use (applicable for dry environments)
For more information, please to visit
http://www.atgelectronics.com/lighting/Illumination/LEDDownlights/DR6-LED-Downlight.html
Please feel free to contact us directly regarding this or any of our other products.
About ATG Electronics Corp.
Think Green, Act Green. ATG Electronics Corp., was established in 1999. Our facility in Southern California, designs, produces, distributes and licenses light emitting diode (LED) illumination and decoration style lighting systems.
ATG's production is carried out strictly with ISO9001-2008 quality management standards. Their products are CE, UL and RoHS certified and are in the top ranks among similar products in the international markets. ATG's world-wide operation is managed through a customized ERP system and is highly efficient and transparent, and therefore enables us to provide quick and high quality products to our clients.
ATG also offers a comprehensive OEM service package which includes consulting, individual planning, design and engineering. They also provide cost analysis, delivery terms prognostics, manufacturing, and a warranty. In addition, they license their patented technologies. ATG provides technical support on any project installation to create specified lighting effects for its customers throughout the world.
Product Certificates:
UL, cUL, ETL, cETL, FCC, KEMA, GS, LM79, LM80, ISTMT, IES File, CE, RoHS, Lighting facts
Partners:
Cree, Philips, Samsung, LG
Affiliations:
NALMCO, BOMA, NEMA , IALD, NECA
Customer references:
Wal-Mart, Suburbia, Sam's Club, VIP's, Scotia Bank, Marriott Hotels, Chicago Federal Garage, Mercy Hospital in Chicago, Carnegie Mellon University, and many more.
Contact
ATG Electronics Corp. Tel: +1-951-245-6222 (North American Sales) +86-21-58350166 (International Sales)
E-mail:sales@atgelectronics.com
Web Site:www.atgelectronics.com