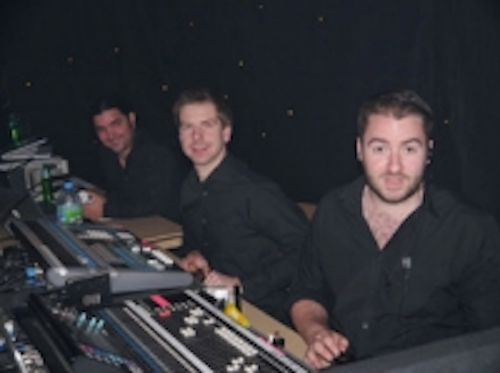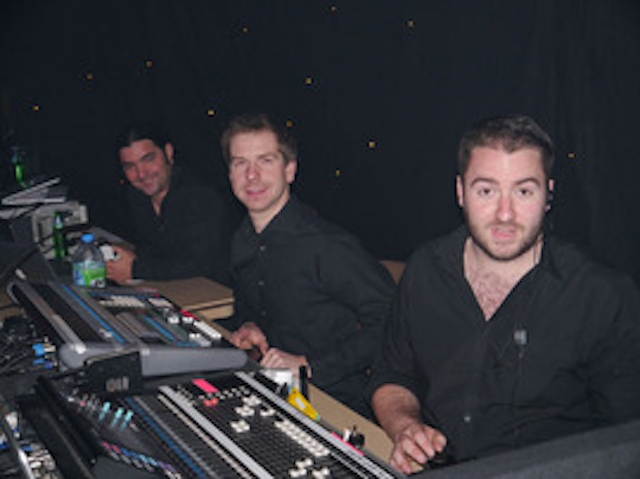 Date Announced: 03 Jul 2012
Universal Event Productions (UEP) supplied a full technical production package - lighting, sound, video and staging - to a recent high profile party staged in the Ballroom of the Four Seasons Hotel in Park Lane, London.
The evening's entertainment was headlined by popular chart-topping alt hip hop / rock artist and musician Tinchy Stryder and also featured a supporting slot by 2011 X-factor star, Kitty Brucknell.
UEP's Steve Butcher, who also production managed the event, comments "We were recommended to the client by a contact. They wanted very high production values and were open to our ideas about how to make their event memorable and fun in terms of look and presentation, so it was a really good working environment and we were all proud of the resulting show."
The party was attended by around 250 invited guests.
Lighting was designed by UEP's James Fickling, and hung on two 4 metre trusses flown from the roof above the stage which measured six metres wide by four deep.
He made the most of UEPs extensive stock of Robe LED moving lights, utilising 12 x LEDWash 300s and 12 of the zippy new LEDBeam 100s. These were joined by six ROBIN 600 LEDWashes and six ROBIN MMX spots - all things considered, the concise and well thought out design provided a highly flexible rig with plenty of creative scope.
Other fixtures included 12 i-Pix Satellite MK IIs and Atomic strobes, all controlled by Fickling using an Avolites Pearl Tiger console. He worked with Mike Lindsay and Dan Oswald on his crew.
UEP commissioned drapes and dressing specialists Cover It Up to wrap the entire room in LED starcloth, which had a really spectacular 'finishing' effect.
The sound system was designed by UEP's Steve Bull and consisted of six EAW JFX290 speakers flown left and right, complete with ground-stacked subs for some serious bottom end.
This proved extremely versatile, easily accommodating the sounds of Stryder's raw and eclectic urban mix, right along to Kitty's more bouncy, poppy numbers plus a general DJ, more commercial mix.
Bull mixed both FOH and monitors – all EAW kit - using a Yamaha LS9 32 channel console, which easily met all the requirements. UEP also supplied a complete mics, stands and DJ package.
At the back of the stage, 30 panels of UEP's bespoke 18 mm pitch LED screen was rigged for high impact visuals behind the artists. This was fed with a variety of funky and exciting content mixed by UEP's VJ and AV tech Jay Martinez, who created the visuals show using a Resolume Arena software. The screen was cared for by the very appropriately named technician Andy Nurse, another UEP regular.
A series of 64 inch plasma screens were positioned around the room to ensure that all guests had a good view of the live stage action, which was captured on three cameras supplied by the client!
Steve Butcher concludes, "It was a great event in which to be involved. The client was very precise and put a lot of emphasis on high production values. They were delighted with the results, and all the guests enjoyed a fabulous evening".
UEP Crew Photo : L – R : Jay Martinez, James Fickling, Steve Bull
Contact
Louise Stickland +44 7831 329888 (cell) +44 1865 202679 (office)
E-mail:louise@loosplat.com
Web Site:www.U-E-P.co.uk