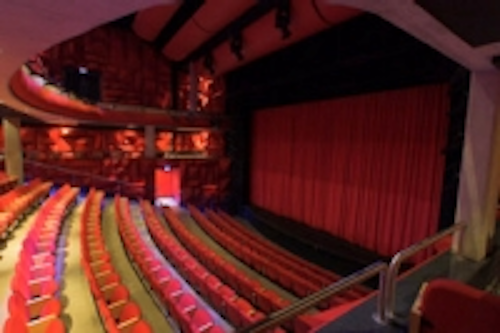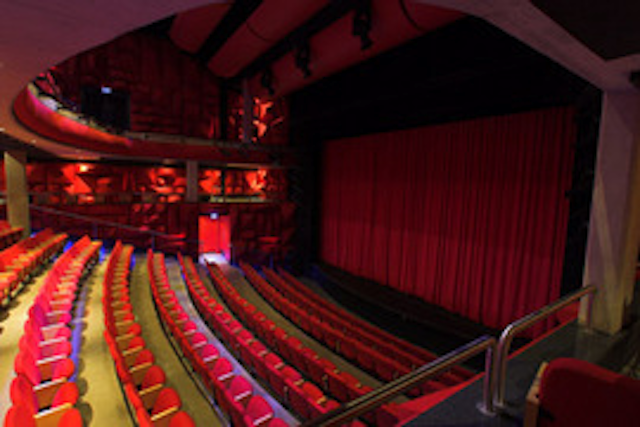 Date Announced: 18 Jul 2012
Robe moving lights have been specified and installed at the fabulous new Soweto Theatre, a 150 million ZAR project bringing a thriving new venue, arts and cultural space to the already buzzing Jabulani district of Soweto in Gauteng, South Africa.
The Robes – 30 x ROBIN 300 LEDWashes and 12 ROBIN 600E Spots - were specified by lighting designer Denis Hutchinson, who acted as lighting consultant for the whole project which has been three years in the making.
The fixtures will be used in the Theatre's three performance spaces – a 420 seat main pros arch auditorium and two studio venues of 180 and 90 capacities respectively.
The Theatre's striking, funky building was designed by Afritects headed by Lawrence Cithwe and Clara del Santiago. It is intended primarily as a receiving house for dance and drama productions, as well as producing some shows and serving as a production house to promote the arts in general.
When it came to writing the lighting equipment tender, Hutchinson wanted to leave as much flexibility as possible in the overall concept, so those companies putting forward proposals based on it could emphasize the strengths of their various products.
When the tender process was complete, he considered the various proposals and assessed what offered the best value for money in the context of the venue's needs, from which DWR, (also Robe's South African distributor), won the tender to supply the bulk of the lighting package.
The pros arch in the main theatre space is 11 metres wide by 7 high and the stage is 9 metres deep, so it is a reasonable size. There is a counterweight bar system over the stage, and walkways to access everywhere FOH.
Hutchinson has worked with a wide variety of moving lights in his numerous design projects over time, and so has a real feel for Robe as well as the other moving lights on offer.
He comments, "Robe is a very solid and reliable brand in my experience, and units certainly need to be robust in this environment, where they will be in almost daily use for many different scenarios".
Being a drama venue, quiet operation of the fixtures was an issue – another area where Robe excelled.
He also wanted units that would give the most creative scope and variety possible.
Hutchinson thinks the intensity and colours of the LEDWash 300 are excellent and the compact size is ideal for all the spaces at the theatre, and he affectionately calls them "PAR can killers".
Apart from that, there was a desire to want to be as green as possible, and so the low power consumption of these and the 600E Spots was a winner.
The Spots were needed to provide essential effects lights for the musical and dance orientated shows. Again, he sought something small, silent and lightweight with a powerful output .. with Robe's innovative new ROBIN Series providing a solution.
Day-to-day, the new lighting system is being looked after by house Lighting Technician Nkululeko Mazibuko, who trained at Johannesburg's landmark Market Theatre, and has had considerable experience as a freelancer working on arts and music festivals where he has designed numerous shows and staged workshops and training.
He is delighted to have the Robe rig at his disposal for designing shows there. He has worked with Robe products before, but nothing like at this level.
He liked the gobos, effects and various other features of the ROBIN 600E Spots, and loves the LEDWash 300s, commenting that they are very good lights for 'improv' style busking!
DWR also supplied a number of generic lights, dimmers and a grandMA lite and two ultra-lite consoles for control.
The first production in the Soweto Theatre was "The Suitcase", a duologue adapted by firebrand director James Ngcobo with musical direction by Hugh Masekela, choreographed by Gregory Maqoma.
Contact
Louise Stickland +44 (0)1865 202679 +44 (0)7831 329888
E-mail:louise@loosplat.com
Web Site:www.robe.cz