S+H LED Floor enjoys nine lives on The Cube
Jul 5th, 2012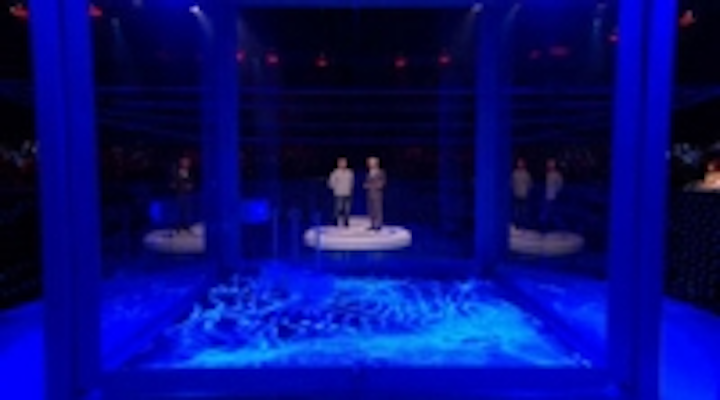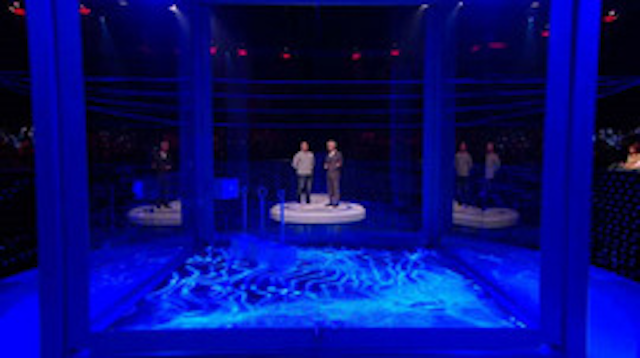 Date Announced: 05 Jul 2012
Devon, UK, based drapes, starcloth, LED and visual effects specialists S+H Technical Support again supplied its innovative LED Video Floor to the latest series of high profile television games show, The Cube – via producers Objective Television.
The series is recorded at Fountain TV Studios in Wembley, London, and broadcast on ITV 1.
Presented by Philip Schofield, contestants can win up to £250,000 of prize money by completing straightforward tasks within a 4 x 4 metre Perspex cube, which becomes extremely challenging with the addition of disorientating visuals and sonic effects plus the pressure of being in front of a live audience.
As such, the video floor has an integral role in the show's overall concept.
S+H's product was specified by set designer Julian Healey as a versatile, robust and cost-effective solution to run their floor based immersive visual effects. He has used it before and it was also chosen for its excellent 'white' settings.
The floor of The Cube was comprised from 36 panels of Video Floor making a 3.6 metre square surface area.
The Video Floor is a completely bespoke 18.75 mm video tile product available only through S + H Technical in the UK. It was originally seen on the spectacular Opening Ceremony of the 2008 Beijing Olympics.
Using the 'DIP' system of three RGB LEDs positioned next to each other to populate the LED PCBs - as opposed to SMD boards - this produces a specific quality of pixel which is ideally suited to the Cube's gaming video content displayed on the floor.
The floor of The Cube becomes a volatile and unpredictable physical boundary with which contestants have to deal and overcome whilst they perform the tasks!
The selection of video content is delivered by games software company, Lumina.
S+H has 200 panels of Video floor in its hire stock which is out constantly on a variety of projects. Apart from TV shows, it's also very popular for making interactive bar floor areas at events, for 'live' dancefloors at parties and spectacular fashion show runways, where the anti-skid properties and thermal management systems ensure maximum safety.
Tough and well-engineered, it has a high-abrasive resistance and a strong aluminium alloy transparent covering, so it can be directly trampled on and stomped over with no ill effects. The panels can also be joined seamlessly for continuous 'runs' of video.
The airtight design is IP68 rated and so also good for exterior work and the modular design makes it quick, easy and user-friendly to assemble.
S+H's Video Floor has also been used on The Cube roll outs in the Ukraine and Portugal.
S + H's Terry Murtha comments, ""The Cube is one of the current flagship programmes of ITV and to be commissioned to provide such an important element of it is truly excellent. To then gain the work on the Portuguese and the Ukrainian versions as well is totally awesome!"
Contact
Louise Stickland +44 7831 329888 (cell) +44 1865 202679 (office)
E-mail:louise@loosplat.coom