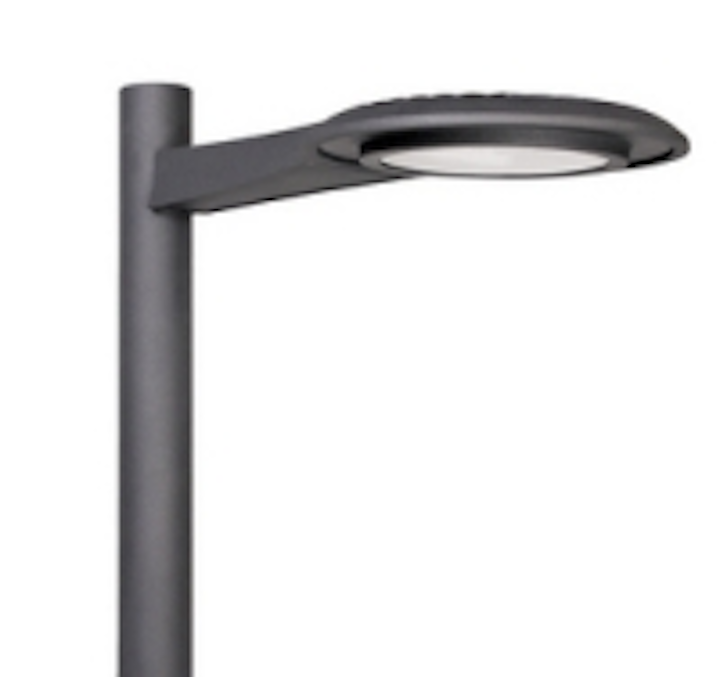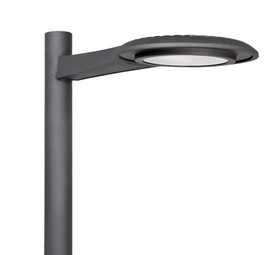 Date Announced: 13 Jul 2012
Montreal, QC – Luminis, a leading independent luminaire manufacturer with a focus for designing innovative, reliable and aesthetically pleasing products, has expanded its LED exterior lighting portfolio with the launch of MayaLED. Inspired by the miniature nature of solid-state lighting, MayaLED offers significant advantages in energy savings, lighting efficiency and visual comfort by incorporating advanced features in active thermal management and optical design.
"We are excited to present an LED product that was specifically designed to address concerns lighting specifiers had about the life and performance of LED products." said Nicolas Cohen, president of Luminis. "Outdoor LED products do not operate in the same environmental conditions which affect their performance and ultimately their life. MayaLED's active thermal management considers the environment in which it operates and adjusts its behavior to optimize its performance. "
MayaLED's active thermal management system takes into account all factors surrounding the LED platform, and incorporates additional electronic controls to monitor the LED junction temperature. This innovative solution allows the LED to deliver consistent lighting performance in various ambient conditions.
This new LED exterior luminaire offers a choice of four IESNA distribution types to deliver outstanding lighting results. With a BUG rating as low as B1-U1-G1, light output focuses on a targeted area with minimal stray lighting. In addition, a clear tempered glass encloses the individual LED lenses and protects their optical characteristics against environmental degradation.
Designed to last 80,000 hours with lumen maintenance of 70% (L70B50), MayaLED is ideally suited for site and area lighting applications such as parks, campuses and urban or corporate developments. A variety of mounting configurations, styles and finishes are available to meet any requirement.
MayaLED is offered in various intensities ranging from 46W to 98W and delivering 3000 to 7500 lumens.
Standard model comes with 4000°K color temperature, 3000°K is optional. MayaLED is also offered with an amber LED for environments that are turtle sensitive with wavelengths ranging from 584.5 nm to 597 nm.
"LEDs offer great opportunities for innovative designs and must be integrated carefully in order to exploit their full potential pertaining to energy efficiency and life expectancy," Cohen said "With MayaLED and upcoming LED products, our R&D efforts are focused on developing robust products that will stand the test of time."
About Luminis
Luminis designs and manufactures specification grade interior & exterior lighting for a wide range of applications including offices, retails, schools, parks, campuses and urban or corporate developments. Throughout its 30-year history, the company has invested heavily in research and development to produce innovative products that integrate style and technology to deliver high efficiency, performance and durability.
Luminis sells its products predominately in North America through a national network of dedicated independent sales representatives. The company's corporate headquarter is situated in Montreal, Canada. US headquarter is located in Fort Lauderdale, Florida.
More information about Luminis is available at luminis.com.
Contact
Jennifer Martins Luminis Tel: 514-683-3883
E-mail:jmartins@luminis.com
Web Site:www.luminis.com