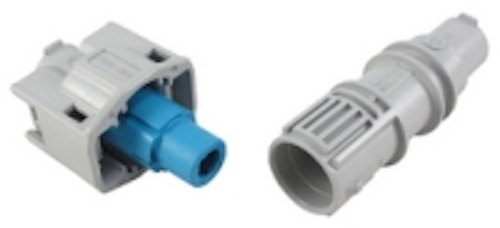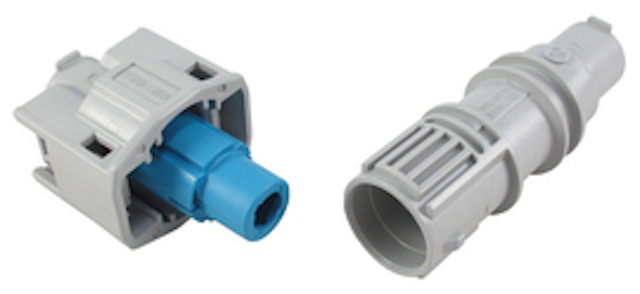 Date Announced: 31 Jul 2012
LADD Industries is pleased to announce the addition of the DTSK Series electrical connectors to the Deutsch product line. Deutsch industrial electrical connectors provide a variety of innovative connector solutions for the off-highway, trucking, construction, agricultural, and engine industries. The new DTSK Series are easy-to-use single cavity connectors, ideal for high-power applications.
The DTSK Series connectors are made of heavy-duty thermoplastic and accept size Ø8mm contacts that are rated up to 150 amps. The new connector series features latch style mating and an integrated secondary lock, simplifying connector assembly. Wire seal grommets are available to prevent dirt, dust and moisture from contaminating connections, making the DTSK Series an effective option for applications that require a high-power environmentally sealed connector.
Designed with ease of use and simplicity in mind, the new DTSK Series connectors are a valuable addition to the high-performance Deutsch product line. LADD Industries, the exclusive authorized US distributor of Deutsch industrial electrical connectors, is pleased to offer the DTSK Series connectors to meet your high-power electrical connector needs. Please contact LADD at 1-800-223-1236 or visit www.laddinc.com for more information on the new DTSK Series connectors and all your Deutsch connector needs.
Contact
LADD Industries Chad Roberts 1-888-523-3462 July 31, 2012
E-mail:sales@laddinc.com
Web Site:www.laddinc.com