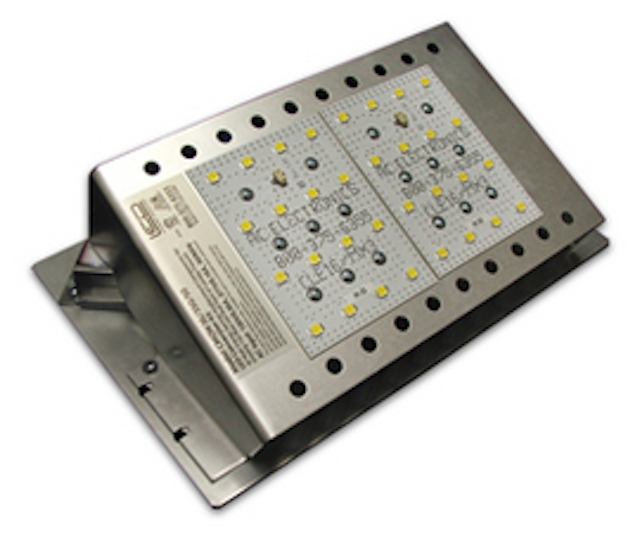 Date Announced: 03 Jul 2012
Dwayne Hillman, President of AC Electronics Inc., announced today that its LED Power Designs Division has introduced a new line of four money-saving LED conversion kits made specifically for the ESCO market. These kits offer ESCO's the opportunity to quickly and economically convert existing Incandescent, Metal Halide and even Fluorescent wall packs and canopy lights to energy saving LEDs.
All AC Conversion Kits offer USA-designed and manufactured structural components, industrial–rated Diode Shield™ Drivers, and Cree LEDs. Underscoring AC's commitment to quality, the kits carry AC's exclusive, USA–backed, Five Year "Driver and Installation Labor" warranty.
AC offers several options for each of these kits. The most economical is the complete, "Screwdriver-Ready" Kit, which contains everything the ESCO needs to completely assemble the unit on-site in minutes. This on-site assembly can save ESCO's up to an additional 35%, and reduce the payback time by a similar amount, greatly increasing ESCO profits. This savings can turn even marginal projects into impressive money-saving opportunities. Complete information can be found at www.aceleds.com.
Located in Arlington, Texas, AC Electronics has been designing and producing a wide variety of power supplies for the last 16 years. AC manufactures power supplies and other electrical components to some of the largest OEMs and ESCOs in the industry.
Contact
Teresa Mears AC Electronics 1-800-375-6355
E-mail:sales@aceleds.com
Web Site:www.aceleds.com