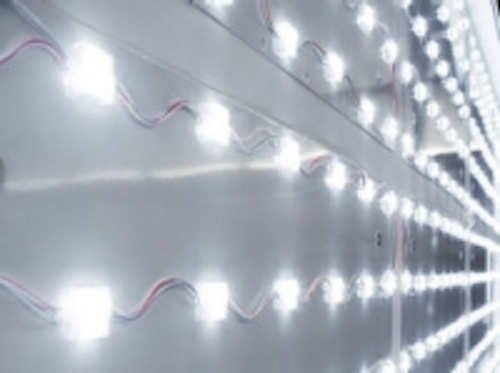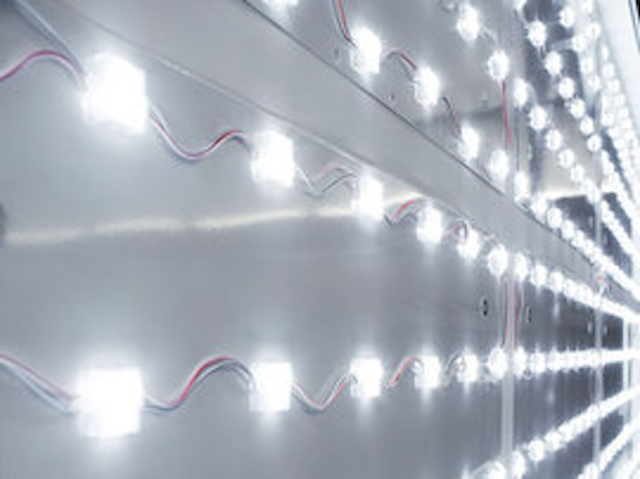 Date Announced: 26 Jul 2012
On 1 November 2012, the LED specialist LUMITECH will take over the "Commercial Refrigeration & Shelf Lighting" product range from Tridonic and will continue with the highly-specialized LED product series in future.
LUMITECH Produktions und Entwicklung GmbH, based in Jennersdorf, Austria, will in future be the first point of call when it comes to highly-efficient LED lighting for commercial refrigerators and linear shelf lighting. From 1 November 2012, this LED specialist will be taking over the entire range of Tridonic's superior product portfolio. The existing product lines will be continued and developed. The focus here will primarily be the continuous increase in light quality through the use of innovative PI LED technology. An expansion of the range is also planned.
"As a long-term technical partner of TRIDONIC, it is a logical step for us to take over and continue the LED range for commercial refrigerators and linear shelf lighting as our customers would wish. As we incorporate our innovative PI LED technology in these superior products in the future, our new customers will profit from an increasing improvement in light quality. For us, the expansion of the range also shows that we are setting an important course for lasting growth," said Alexander Rinderhofer, CEO of LUMITECH Produktions und Entwicklung GmbH, explaining the background to the takeover of the portfolio.
Concentration on LED in general lighting
In April this year, Tridonic announced that it was setting up the "Commercial Refrigeration & Shelf Lighting" and "Linear Light-Engines" segments, in order to increasingly focus on LED products in general lighting. "We are strengthening our LED business for general lighting and are therefore concentrating on the development, production and sale of appropriate LED modules and converters. It is important for us for our long-term customers to be able to continue to access proven products for refrigeration lighting and linear shelf lighting. In LUMITECH, we have found a company that has many years of experience in LED lighting," said Harald Sommerer, Interim CEO of Tridonic.
About LUMITECH Produktion und Entwicklung GmbH
LUMITECH specialises in LED technology, and its position is that of an innovative company and developer of systems tailored to the needs of OEM customers. As a recognised expert in the LED industry, LUMITECH has comprehensive expertise in all stages of the value-creation chain and was awarded the Austrian State Prize for Innovation for the development of PI LED in 2007. The core skills of the company lie primarily in the perfectly dovetailed combination of various special technological areas such as electronics, semiconductors, light, software and metrology, and in problem-solving skills that can convert customer requirements into attractive and lasting light solutions. It sets global standards in the high quality of colour rendition and the adjustability of colour temperature.
The company headquarters and development and production areas are located in Jennersdorf in the Austrian state of Burgenland, with a sales office in Vienna. A strong team of 35 employees produced a turnover of € 6.5 million in the 2011 financial year, and looks after customers across Europe.
More information available at www.lumitech.at
About Tridonic
Tridonic, with its head office in Dornbirn, Austria, develops, produces and sells equipment for various light sources, light-management systems, LED solutions and cables & connections. Through committed partnership, the highest service skills and technical expertise, Tridonic helps its customers around the world to realize functional and economically-considered lighting solutions.
Tridonic is a subsidiary of the Zumtobel Group. In the 2011/12 financial year, 2,000 employees in 30 branches produced a turnover of € 408 million. Over 250 development engineers provide intelligent lighting concepts using sophisticated systems and products. Over 570 inventions and more than 2,000 patents are testimony to the innovative strength of Tridonic. Its customers include lamp manufacturers, producers who use light solutions, architects, electrical planners and lighting designers, electricians and wholesalers.
The 60-year history of Tridonic is a success story with many highlights. Today, around the world, and in accordance with the motto "Enlightening your ideas", Tridonic is considered to be a perfect example of excellent products and services dealing with the delights of lighting.
More information is available at: www.tridonic.com
Contact
Iris Hauser Tel. +43 699 11060984 LUMITECH Produktion und Entwicklung GmbH Technologiepark 10, A-8380 Jennersdorf, Austria
E-mail:sales@lumitech.at
Web Site:www.lumitech.at