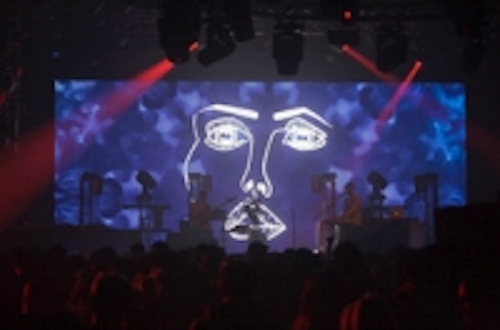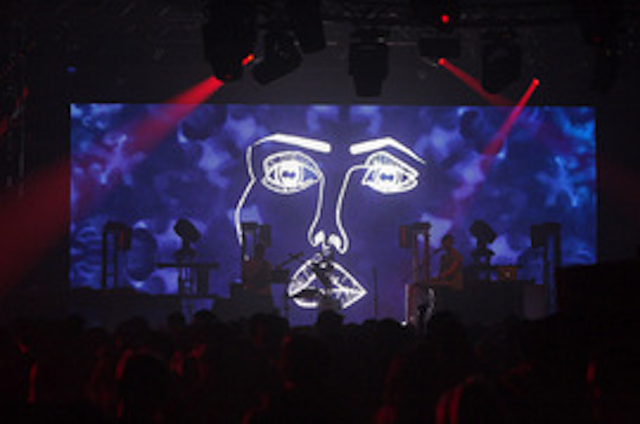 Date Announced: 15 Oct 2012
Manchester's most sought after dance event The Warehouse Project (WHP) kicked off an action-packed 2012 autumn season at its new Victoria Warehouse venue in Trafford Park.
Manchester based lighting and visuals rental company dbn is once again supplying design, lighting and LED screens for three rooms, all high in production values and WOW factors to cater for a truly stellar line up of international DJs and live artists – to be enjoyed by capacity audiences of up to 5000 dance enthusiasts.
dbn invested in a new 12.5 mm LED screen, 16 additional Clay Paky Sharpies, four extra DF50 fog machines and 24 more Martin Atomic strobes specifically for this WHP run.
dbn Project Manager Pete Robinson says, "WHP are really tuned in to creating a great atmosphere for their events, and are prepared to invest in the right equipment to help achieve this. We always really enjoy working with them, and this year in the new venue the shows are looking better than ever".
Victoria Warehouse is a fabulous red brick building dating back to the 1800s which has facilitated numerous different commercial operations over the decades. It's been regenerated as an interesting event space retaining many original features added over several different industrial eras.
It's a perfect venue for WHP, offering a heady mix of synergy, starkness and electronic chic in a unique urban setting.
Robinson had an open brief and worked closely with his colleague Nick Buckley on the schemes for each room. Both know what the client wants visually and so designed accordingly.
The main room stage is set up to work for a wide variety of touring artists and to easily accommodate their specials packages if required.
Above the stage, a new steelwork mother-grid has been installed and integrated with the building's impressive RSJs - to provide the main lighting positions to dbn's requirements. Hanging down from these are four horizontal trusses and a series of vertical trusses covered with a selection of fixtures, giving a slightly random, quirky look.
On the back truss and uprights are six Clay Paky Alpha 1200 HPEs and eight Alpha Beam 700s, four Atomic Strobes and six Showtec active Sunstrips.
On the mid truss are four CP Alpha 1200 HPEs and four Alpha Wash 700s, a single Martin MAC 250 Entour and two Strand SL 15 – 32s.
The front truss is loaded with six CP Sharpies, four CP Alpha Wash 700 and a Martin MAC 250 Entour for the moving lights, plus four Atomics, eight Sunstrips and six Strand SL 15 – 32s.
On the front truss uprights are another ten Sharpies, ten Robe ROBIN 600 LEDWashes, six Atomics and 14 Sunstrips.
Two Jem smoke machines and three DF50 hazers are based on the floor with another at FOH ensuring that the cavernous interior can be quickly and efficiently filled with smoke!
There are two low slung trusses running down each side of the room and a 5m diameter circular truss in the centre, between them rigged with 20 x CP Alpha 575 HPEs, 8 x Alpha Wash 575s and more strobes to create effects and involve the audience.
Lighting is controlled by an Avolites Pearl Expert, and dbn provides a rosta of operators.
At the back of the stage is 45 square metres of dbn's new 12.5mm pitch LED screen, fresh from China – which looks amazing! Content for this is provided and run by the house VJs from Chair TV.
dbn also supplied two 20W full colour diode lasers for this room via Andy Thompson from AC Lasers.
Room Two is a funky long thin space intersected by a myriad of pillars. Behind the stage at one end is 9 square metres of dbn's existing 18mm LED screen, complete with a selection of 42 CP moving lights and SGM Genio Mobile moving LED 'brick' fixtures. Another 28 Sunstrips are deployed in here, eight strobes and a DF50 and Unique hazer, all controlled from an Avolites Tiger Touch.
The lights are all rigged to scaff pipes that have been chemically fixed into the ceiling.
Room 3 is lit with Martin 250 Entours, CP Alpha Wash 300s and 12 i-Pix Satellites.
Robinson concludes, "We are really pleased with the results of our new investments and are looking forward to a fantastic time at WHP leading up to New Year's Day".
Contact
Louise Stickland +44 7831 329888 +44 1865 202679
E-mail:louise@loosplat.com
Web Site:www.dbn.co.uk