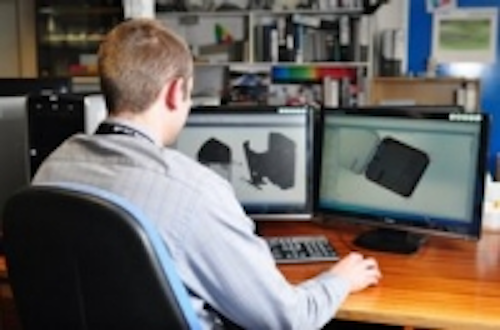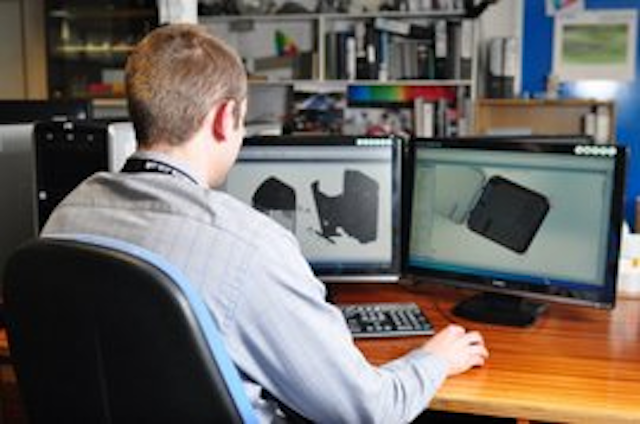 Date Announced: 15 Oct 2012
LuxLive, Earl's Court, 6-7 November 2012 Marl International, Stand E02
Ulverston, UK - Marl International will offer support to businesses who need to introduce a technology based product but have no technical skills or resources in-house at the LuxLive exhibition in Earls Court, London, from 6-7 November 2012 (Stand E02). The Marl Manufacturing 'concept to manufacturing' service is a complete technical product creation and realisation package, and goes well beyond the scope of traditional sub-contract manufacturing or electronic manufacturing services (EMS), covering initial electronic design, layout, prototyping and full production.
According to Adrian Rawlinson, Managing Director of Marl International, "A great many businesses are finding that their competitive position can be greatly improved by adding an electronic control element or a display user interface to their products, but as their business is non-technical they lack the expertise to turn their idea into a design let alone create a prototype or put it into production. We can help with that – even if the design doesn't have an LED in it."
Marl Manufacturing can take a drawing on the back of an envelope, and work in partnership with business management through the steps of turning that idea into a workable design, building a prototype and taking it into production. The concept to manufacturing service is aimed at businesses in non-technical sectors such as hobbies and leisure activity, medicine, safety and security. Marl International's stand at LuxLive will feature a team of specialists, able to discuss potential or upcoming projects with visitors.
The key strength of Marl Manufacturing is that the entire product realisation process from concept to design to prototype to volume manufacturing is conducted under one roof at its base in Ulverston, England. This gives Marl a short lead-time, and creates a strong connection between the different stages of the product realisation process, and provides a unique flexibility to adapt and change if the customer's needs evolve and develop over the course of the project.
Rawlinson explained, "We can offer fast turn-around and competitive pricing on small volumes, but with our sourcing and logistics expertise we can match offshore manufactured price levels on much higher volumes as well. We provide a very competitive and highly professional assembly and manufacturing service based in the UK to our wide base of customers," he concluded.
As well as offering sub-assembly or complete system build, including electronic PCB assembly, Marl provides cable assembly, wiring looms and box build services. Design and manufacturing of bespoke housings to suit the application environment is a specific strength of Marl. The company has recently invested £120,000 in tools for prototype and small batch production, as well as a further £150,000 in production equipment, enabling it to double its manufacturing output.
About Marl International:
Marl International has specialised in the design and manufacture of visible LED indication and illumination components and systems for nearly 40 years. As UK distributor for Citizen, Lighting Science and Bivar, and hub of a pro-actively managed international supply chain, Marl has unique access to some of the best Solid State Lighting and Electronics technology in the world. It integrates these technologies into energy efficient lighting and indication solutions. Marl International has world class design and manufacturing facilities, staffed by 120 highly trained and experienced specialists operating from a single site on a dedicated technology park in Ulverston, England. As a unified team, they offer agility, speed, flexibility, and willingness to respond to both needs and expectations as projects evolve and mature through the entire product life cycle. Marl partners with leaders in Defence, Aerospace, Entertainment, Transportation, and Lighting industries in the UK, Europe, North America, and Asia.
Marl is a quality company. It is registered to BS EN ISO 9001:2008 standard and fully RoHS and WEEE compliant.
Contact
Elaine Hodson Neesham PR 7 Station Approach Wendover Bucks HP22 6BN Tel> 01296 628180
E-mail:elaineh@neesham.co.uk
Web Site:www.neesham.co.uk