Robe at LDI 2012
Oct 11th, 2012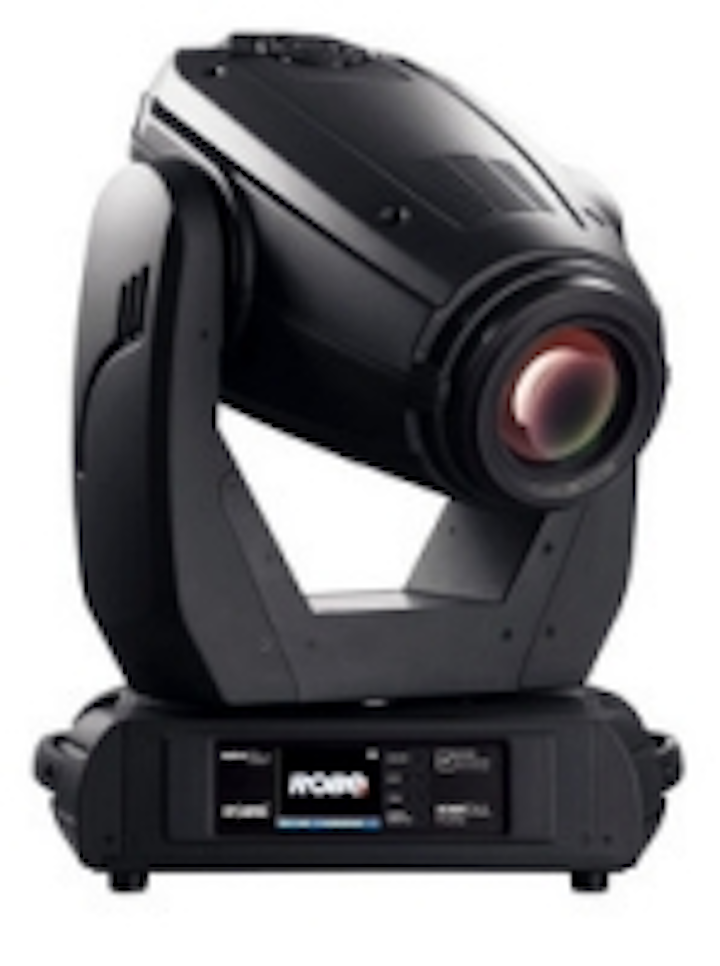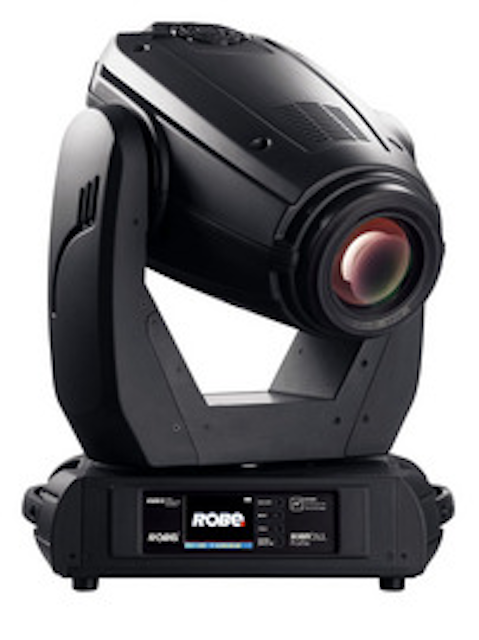 Date Announced: 11 Oct 2012
Robe lighting showcases its latest moving light and LED technologies on Booth 723 at the LDI 2012 exhibition in Las Vegas Convention Centre next week.
Following a phenomenal year, several major innovative LED products are introduced to the American market …. including the Robe ROBIN DLS Profile, the ROBIN DLX, the PLASA 2012 Innovation Award-winning ROBIN DLF, plus the new ROBIN MMX WashBeam.
Also featured will be Robe's Award winning LEDWash and Actor range fixtures and 2012's best-selling super-small-mega-bright LEDBeam 100.
All the new fixtures are based on the 'smaller, brighter, lighter' and more environmentally sustainable design concept at the core of Robe's product development strategy.
The elegant booth, designed to maximise the available space and height with its clean contemporary lines, also integrates the latest innovations from sister-brand and architectural LED specialist, Anolis.
It is designed to provide an efficient reception, gathering and meeting hub at the front where people can register their interest in products and sign up for demonstrations before flowing through the back to experience the dynamic 'Light Lab' area.
Experimentation, ideas and imagination are all themes here.
Guests can enjoy a lightshow centrepiece created by Peter Moore from Lightspeed Productions running throughout the day, which utilises all the new products. They can also meet the national and international sales and technical teams, see the new technologies close up and have questions answered in detail.
A Happy Hour runs each day for the final hour of the show to capitalise on its status as a networking and social melting-pot for industry professionals of all disciplines from multiple sectors.
Robin DLS Profile
The latest DL range product from Robe uses the high power RGBW LED module and features an ultra smooth, fast framing shutter system.
Each of the four shutter blades can be individually controlled, positioned and angled and the whole module can be rotated for maximum flexibility.
As with all Robe LED fixtures, the light engine is fully optimised and completely homogenised, producing no shadows and only completely smooth, high-quality coverage.
The high power RGBW LED module creates dynamic colours from the richest saturates to the most delicate of pastels, plus proper pure whites at pre-selected colour temperatures of 2700, 3200, 4200, 5600 and 8000 Kelvin.
Tungsten emulation means the fixture can be seamlessly integrated into lighting schemes also using traditional luminaires.
The ROBIN DLF
To complement and widen the already comprehensive ROBIN range is Robe's DLF fresnel wash fixture. This is aimed at concerts, theatre, TV and all professional markets needing very versatile fresnel style lighting.
It's unique zoom starts at 5.5 degrees and goes out to 60 degrees with absolutely no distortion, and a diffusion filter extends the zoom range yet further to 75 degrees making it ideal for covering cycs and other large surfaces.
It has a fully-controllable four-blade beam shaping module that emulates a barn door. This is rotatable and indexable to plus or minus 90 degrees, and the shaped beam has a soft edge. Due to the very fast blade movement, it can also simulate fabulous aerial effects.
ROBIN DLX
The ROBIN DLX Spot is the world's first RGBW LED Spot moving head.
Impressively smooth and seamless colour mixing is achieved by using the RGBW LED system; and there is also a virtual colour wheel and a series of pre-programmed 'real' whites at 2700, 3200, 5600 and 8000 degrees Kelvin.
The DLX's output in colours is as strong as the 575 / 700 series 'conventional' discharge source units ….. while the average power consumption is only 250 Watts!
The fixture has all the standard moving head spot/profile features expected of a premium product including rotating gobos, iris, 10 - 45° zoom, 3-facet rotating prism, variable frost, dimming and strobing of the LED lightsource, etc.
It is very quiet in operation, and perfect for theatres and TV studios as well as all other live and installed applications.
ROBIN MMX WashBeam
Utilising proven technologies developed for the hugely successful ROBIN MMX Spot, the new MMX WashBeam offers multiple features in one fixture.
The Philips Platinum 35 lightsource combined with the MMX optical system provides an output exceeding most traditional 1200W products.
The internal automated 'Barn Door' assembly offers individual control of each blade to control the light edge, and the complete assembly rotates through 180 degrees.
Using a different lens, the WashBeam can be switched from a soft edged wash light – extendable out to 60 degrees - to a tight collimated 2.5 degree beam effects machine.
A six-way rotating gobo wheel is specifically designed for creating powerful mid-air effects and looks.
Both options retain the key performance features of the MMX family - full CMY colour mixing, saturated colour wheel, variable CTO and remote hot spot control, motorised zoom and focus.
Most Robe and Anolis products are ETL compliant.
This year Robe is sending a large international team to work alongside its colleagues from Robe lighting Inc., in anticipation of a busy and up-beat show.
Contact
Louise Stickland +44 (0)1865 202679 +44 (0)7831 329888
E-mail:louise@loosplat.com
Web Site:www.robe.cz