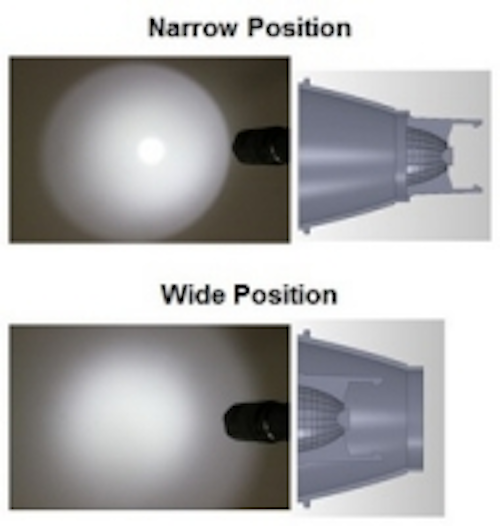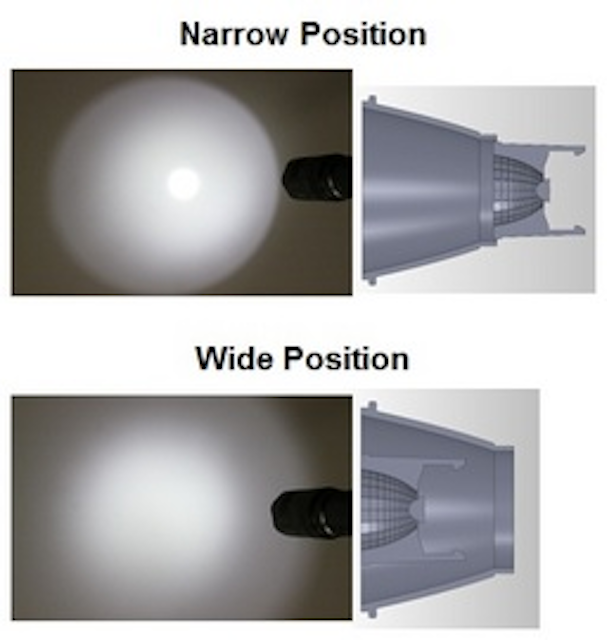 Date Announced: 11 Oct 2012
Reading, MA - Fraen Corporation (Business Wire) – Fraen Corporation's Optics Division announced today that the United States Patent and Trademark Office has issued U.S. Patent 8,118,451 entitled "Reflective Variable Spot Size Lighting Devices and Systems". The system, also known as FOCOS (FOCusing Optical System) consists of two reflectors which narrows the beam spread through extension of the outer reflector away from the light source. FOCOS technology has been developed for both narrow beam applications requiring a long throw of light, and up close, wide beam viewing, which requires uniform useable light. Fraen is offering samples of its latest FOCOS technology for the Cree XPE and Luxeon Rebel LEDs to interested customers developing products that require both a narrow beam and a wide beam illumination pattern.
"Since Its introduction, the FOCOS technology has proven to be very popular within the Portable Lighting and General Illumination markets." said David Cohen, Executive Vice President of Fraen. " We are pleased to add the FOCOS technology to our growing patent portfolio and to expand the applications of this technology. Fraen continues to strive to bring innovative technology to the market place and help our customers achieve world class light output."
About Fraen Corporation 
Fraen Optics, a Division of Fraen Corporation, specializes in the design, development and manufacture of optics for high-powered LED's. Fraen offers a wide range of standard products for all major LED manufacturers as well as custom-optic design services. Fraen Corporation's Divisions include its Advanced Manufacturing Division, which manufactures stepper motors; its Custom Manufacturing Division, which specializes in lighted-plastic parts and complex stampings; and Fraen Machining Corporation, which manufactures precision-turned metal components.
Contact
Fraen Optics 781-858-6108
E-mail:FOCOS@fraen.com
Web Site:www.FRAENOMG.com