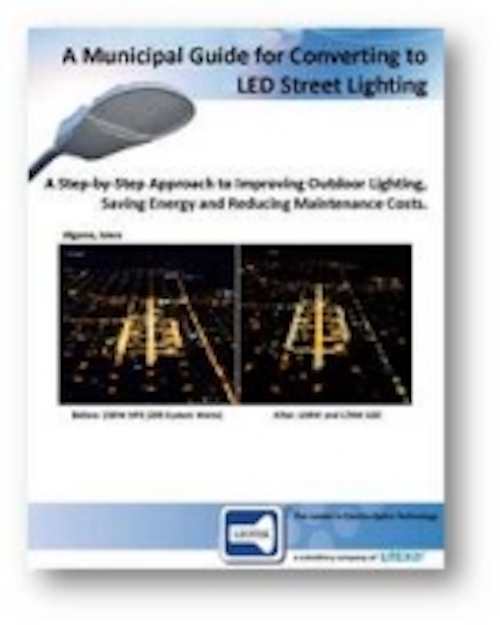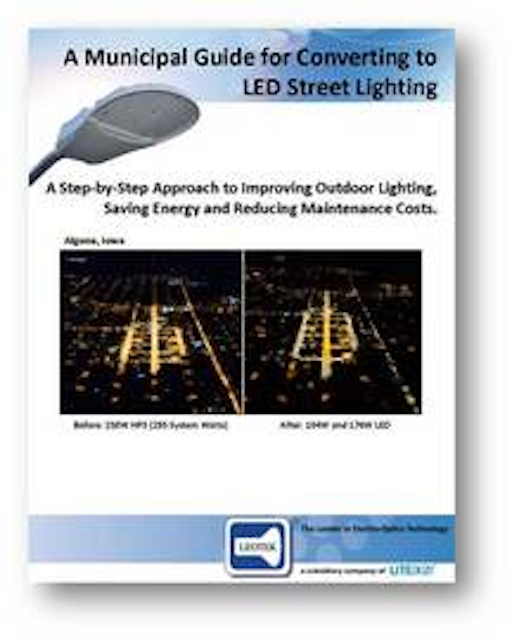 Date Announced: 23 Oct 2012
Milpitas, CA – Leotek Electronics USA Corp. is pleased to announce the publication of a new user-friendly, non-commercial, step-by-step guide designed to offer practical assistance for municipalities considering conversion to LED street lighting. Chris Nye, Vice President of Commercial and Industrial Lighting, states "We hear from many cities who are struggling with implementing LED street lighting conversion programs. They tell us that much of the available information is overly technical and many of the standard specifications are difficult to understand and impossible to verify. We created this straightforward guide precisely for those communities."
Leotek's "A Municipal Guide for Converting to LED Street Lighting" simplifies these conversion programs by detailing the process through eleven concise steps. It begins by helping to determine if a city is even a good candidate for LED street lights. The guide also covers practical tips on identifying potential funding sources, specification development, preliminary testing for manufacturers, the bid process, project implementation, and developing a long-term maintenance plan.
Leotek's "A Municipal Guide for Converting to LED Street Lighting" is available free of charge by downloading from www.leotek.com. For more information about Leotek Street and Area Lighting products or to obtain printed copies of this guide, please contact a local Leotek Sales Representative.
About Leotek
Leotek Electronics USA Corp., located in Silicon Valley, California since 1997, and celebrating 20-years as an LED lighting manufacturer, is globally recognized as a pioneer in light-emitting diode (LED) technology. With millions of LED products installed throughout the United States, as well as on a global scale, Leotek offers a history of proven performance. The company manufactures innovative LED lighting products for applications encompassing traffic and transit; street and area; petroleum, convenience, grocery and retail stores.
Leotek is committed to developing emerging solid-state technology that offers greater longevity and environmental viability than traditional lighting sources, while reducing energy consumption and maintenance costs. Leotek, "The Leader in Electro-Optics Technology," continues to lead the next generation with LED Green Technology. For more information, please visit www.leotek.com.
Contact
Tammy Clark Leotek Electronics USA Corp. 726 South Hillview Drive Milpitas, CA 95035 408-380-1788
E-mail:tammy@leotek.com
Web Site:www.leotek.com