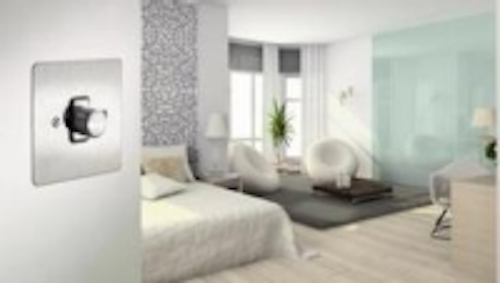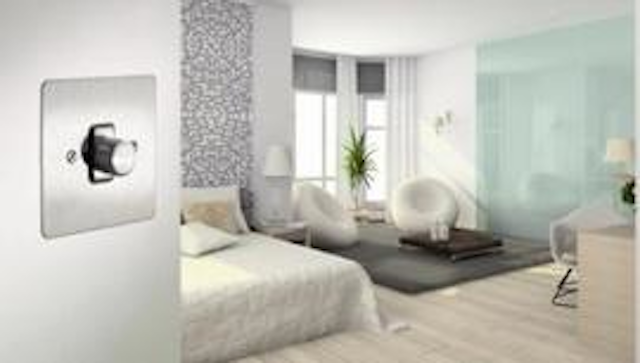 Date Announced: 30 Oct 2012
Basildon, United Kingdom - MK Electric – the UK's leading manufacturer of wiring devices and accessories – today announced the launch of its new LED Dimmer range. Compatible with a wide range of dimmable LED lamps, the product is the perfect dimming solution for projects that require greater control over LED lighting, and will boost the confidence of electrical contractors looking to take advantage of the burgeoning LED market.
As the EU phases out inefficient incandescent lamps, there has been a growing appetite amongst installers and end users for low energy dimmable LED lamps. However the adoption of LED dimming in the UK has been slow owing to the incompatibility between the lamps and dimmers available on the market. The MK LED Dimmer helps contractors to overcome this issue by offering compatibility with a wide variety of dimmable LED lamps from leading manufacturers.
Combined with a dimmable LED lamp, the MK LED Dimmer brings together the benefits of traditional dimming technology - the ability to easily manipulate lighting levels and create ambience – with energy savings of up to 80 per cent. It offers contractors a fully EU compliant dimming solution for the customer, lowering energy bills and reducing carbon footprint.
Jason Ng, Marketing and Communications Specialist for MK Electric, comments: "In tandem with LED lighting, dimming technology can help customers save significant sums on energy bills. However, for many electrical contractors, their experience of LED dimming has been negatively affected by poor 'universal' dimmers and compatibility issues. We designed the MK LED Dimmer to remove this stress factor and empower installers to confidently recommend the technology to their customers."
Occasionally end users experience issues like the minimum brightness being too high or low, or flickering at minimum brightness setting when trying to use an LED dimmer with different types of dimmable LED lamp. Traditionally fixing this problem has required the lamp to be changed to a more 'compatible' one resulting in further expense and inconvenience. For the first time, the MK LED Dimmer allows end users to adjust the minimum dim level on their own using the product's dimmer knob. This allows for a superior user experience across a wide range of LED lamps.
To ensure a consistent look and feel, the MK LED Dimmer is available in MK Electric's white plastic Logic Plus range as well as a Grid Plus module with matching faceplates from the company's Edge, Aspect and Albany Plus ranges. This means that the LED Dimmer is available in 16 standard decorative finishes, with additional bespoke finishes available through the MK Design Service, ensuring it complements the full spectrum of interior design styles. As such it is ideal for a wide range of residential and commercial deployments including apartments, hotels, shops and even office spaces.
With lighting representing on average 21 percent of a building's total energy consumption1 and accounting for 19 percent of global energy production2, MK Electric believes the LED market as a whole represents a big revenue opportunity for contractors who can promise significant energy savings to the customer. The availability of a reliable dimmer with universal compatibility is a key part of unlocking that opportunity.
Ng continues: "This is a flexible, adaptable solution that will offer contractors the opportunity to take full advantage of a next generation technology that achieves significant energy savings for the end user."
MK Electric's compatibility guide offers LED dimming advice to contractors, and provides further information on the MK LED Dimmer. For more information, visit: www.mkelectric.co.uk
Contact
Weber Shandwick, for MK Electric T: +44 (0)207 067 0500
E-mail:ccowan@webershandwick.com
Web Site:www.mkelectric.co.uk