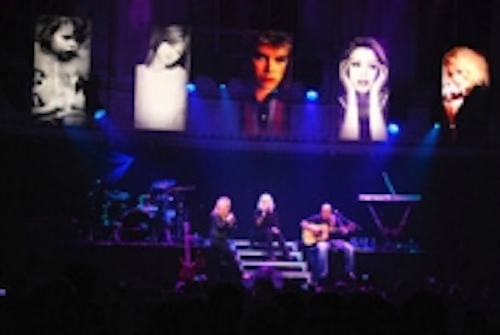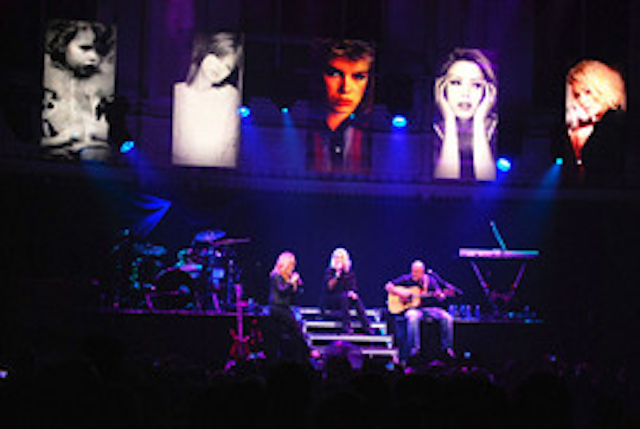 Date Announced: 27 Oct 2012
S+H Technical's new 12 mm lightweight LED screen made its touring debut on the recent Kim Wilde European tour, specified by lighting and visual designer Ian Holmes.
The Devon, UK based drapes, starcloth, LED and visual effects specialist S+H has invested in a quantity of the new LED panels as have Buckinghamshire based technical solutions providers, Universal Event Productions (UEP). The idea is that the two companies can work closely together and combine stocks of the same product to supply larger shows and events as required.
The screen features include a very light weight of just 4.5Kgs per panel (9.5 Kg per square metre made up from two panels), quick assembly and overall user-friendliness, all combined with an excellent multi-purpose pitch.
Essex based Ian Holmes was very keen to try the new screen out on the final stages of Kim Wilde's 2012 "Snapshots" tour which incorporated shows in Holland and France, and so they utilised it as their 'specials' package.
Video content ran for about 90% of the show, with over 400 video cues so it was the major visual element.
These dates followed a summer festival tour. They wanted to maintain the same production values and impact with the look and feel of the stage – but any additional kit had to be transported sharing a trailer with the band's backline.
So, a compact screen was needed that was also light enough to reduce the amount and complexity of any rigging.
In the past Holmes has hired many products from S+H including starcloths, soft goods and LED animation cloths, and when this particular LED screen came on-stream, it provided the perfect solution.
It was configured as five individual one by two metre columns upstage - the 20 panels providing a nine metre wide 'virtual' video wall, with every other panel removed – all weighing under 200Kg!
S+H fabricated a pin-and-eye arrangement to anchor the top sections of the higher screen panels, while the rest were attached below via steels and half couplers.
Processing was provided by the proprietary panel controller system and all video content was programmed and played back via a Green Hippo Hippotizer HD media server.
The show was pre-programmed in advance where possible using WYSIWYG to model the different venues and configure the shape and size of the video wall, then fit video content precisely to the screens.
In some places like the Paradiso in Amsterdam, they were also able to position lighting fixtures behind the screen panels and also use their relative transparency to shoot through onto the band, creating some very funky and stylish effects, and also enabling some video images to appear floating in thin air!
For the Paris show, the stage dimensions dictated that all the LED panels were used as a single block which looked totally different again. "It's certainly a very versatile product," says Holmes, adding, "I was impressed with how easy and flexible it was to rig everywhere, and also with its reliability".
It is light enough to be held in place with one hand while the clamps are fastened with the other.
He is also planning to use the same screen surface on his next touring project with singer / songwriter and guitarist Steve Hackett.
Contact
Louise Stickland +44 7831 329888 (cell) +44 1865 202679 (office)
E-mail:louise@loosplat.com