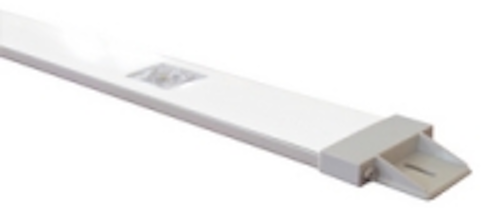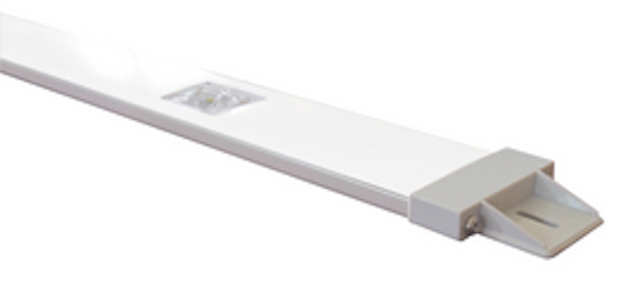 Date Announced: 03 Oct 2012
The CL6 Series LED Cooler Light Provides High Lumen Output and Low Energy Usage
Milpitas, CA - Leotek Electronics USA Corp. is pleased to introduce the new CL6 Series LED Cooler Light. With an ultra-thin profile, and easy installation, the CL6 virtually disappears behind the cooler door mullion. This versatile LED lighting product offers adaptable configuration options by using a single power supply for multiple CL6 units. High brightness LEDs with an easily adjustable drive current allow the end user to choose best in class for highest total light output or lowest total power usage. The CL6 is also dimming capable, and compatible with motion sensors, inverters and battery back-up emergency systems.
Leotek products are known for patented innovative optical technology to ensure superior performance and reliability. The superior color rendering of the CL6 LED Cooler Light makes products "pop," creating a "sparkle" to help merchandize the high-margin cooler and refrigerated display area.
The CL6 will significantly reduce energy and maintenance costs for convenience and grocery store operators, with the average payback being provided in only 24 to 36 months, depending upon local energy rates. In addition, the CL6 is Design Lights Consortium listed so local utility rebates and energy efficiency programs may apply.
The CL6 LED Cooler Light is guaranteed by Leotek's industry leading 5-year warranty, and will be officially debuted at the NACS (National Association of Convenience Stores) Show in Las Vegas, Nevada October 7-10, 2012 (Booth #6201). For more information about the new CL6, please go to www.leotek.com to view the product specification data sheet, and brochure.
About Leotek
Leotek Electronics USA Corp., located in Silicon Valley, California since 1997, and celebrating 20-years as an LED lighting manufacturer, is globally recognized as a pioneer in light-emitting diode (LED) technology. With millions of LED products installed throughout the United States, as well as on a global scale, Leotek offers a history of proven performance. The company manufactures innovative LED lighting products for applications encompassing traffic and transit; street and area; petroleum, convenience, grocery and retail stores.
Leotek is committed to developing emerging solid-state technology that offers greater longevity and environmental viability than traditional lighting sources, while reducing energy consumption and maintenance costs. Leotek, "The Leader in Electro-Optics Technology," continues to lead the next generation with LED Green Technology. For more information, please visit www.leotek.com.
Contact
Tammy Clark Leotek Electronics USA Corp. 726 South Hillview Drive Milpitas, CA 95035 408-380-1788
E-mail:tammy@leotek.com
Web Site:www.leotek.com