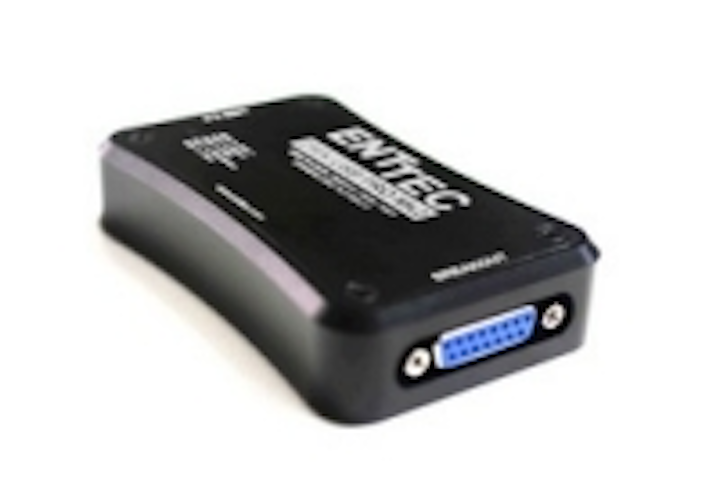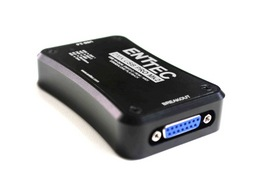 Date Announced: 25 Oct 2012
Melbourne - ENTTEC's newest USB DMX adapter launched at Live Design International (LDI) 2012 in grand form by winning the best Debuting Product in the Widget category. The DMX USB Pro Mk2 was selected on site by a panel of industry experts, working in conjunction with the editors of Live Design, with an eye toward the latest in technology. More than 8,000 attendees from 72 countries celebrated LDI's 25th year anniversary.
The winning DMX USB Pro Mk2 includes two fully independent DMX/RDM ports, has MIDI in/out capability, true 1500V isolation separating all ports, and standalone operation for a single universe of playback.
All of the DMX USB Pro Mk2's features are accessible using a single firmware. And the machined aluminum box represents a new design aesthetic that's both lightweight and portable.
Building upon ENTTEC's success with its DMX USB Pro — an industry standard since 2005 — this intuitive, easy to use device has been the bridge between a myriad of independent software applications and the DMX networks to which they were connected.
ENTTEC's DMX USB Pro Mk2 is already being fully supported by their newly released D-Pro version 1.3, and by other software developers worldwide, including Martin Professional, Dream Solutions Ltd., Baxtel Data, and Claude Heintz Design.
About ENTTEC Pty Ltd and ENTTEC Americas, LLC
ENTTEC Pty Ltd of Melbourne, Australia designs and manufactures innovative lighting control systems for entertainment and other specialty applications. While budget friendly, ENTTEC is committed to delivering quality lighting products and a high level of support and service to loyal customers all over the world. Their range of nearly 100 products includes the popular DMX USB PRO, groundbreaking RDM tools, DMXIS (a 2009 Rock Our World Award winner), and professional lighting control software, D-PRO. In 2009 ENTTEC introduced Aleph Lighting (www.alephlighting.com), a creative line of LED lighting solutions. ENTTEC Americas, LLC, based in Hillsborough, N.C., imports and distributes all ENTTEC products to the North American market.
Contact
Jeremy Kumin, general manager of ENTTEC Americas, LLC 888-454-5922
E-mail:peggyswisher@gmail.com
Web Site:www.enttec.com