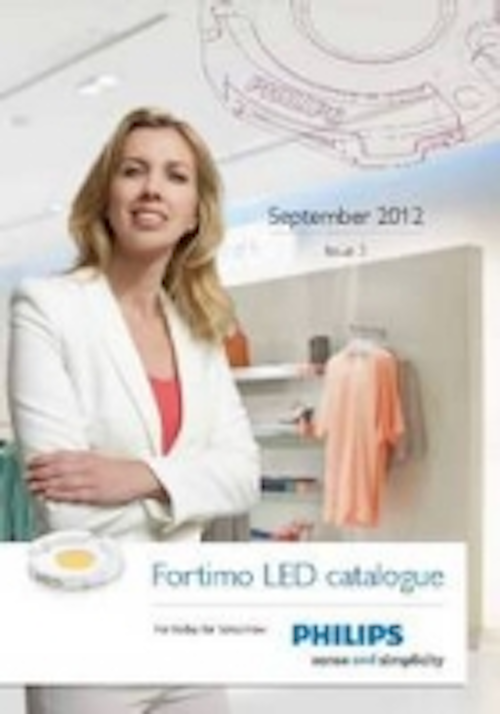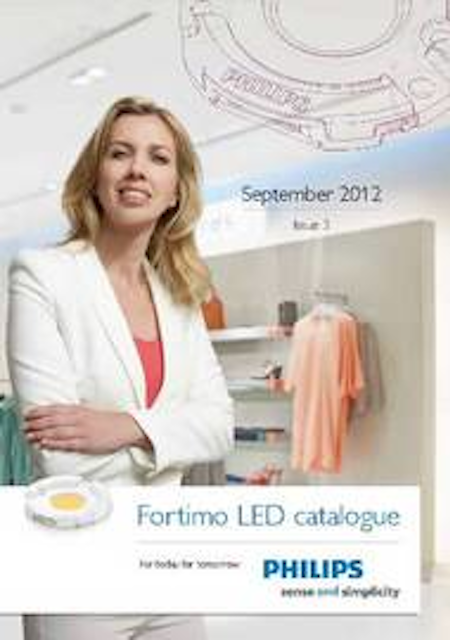 Date Announced: 19 Oct 2012
The new Fortimo LED catalogue September issue is now available. This catalogue includes the full range of available Fortimo LED systems and Xitanium LED drivers.
It provides an outlook on which products are "Coming Soon" and shows interesting case studies where Fortimo LED systems are used.
Interested in the Philips Fortimo LED catalogue?
Visit www.philips.com/oemwebshop to order an example or check our online version at www.philips.com/technology.
About Royal Philips Electronics
Royal Philips Electronics of the Netherlands (NYSE: PHG, AEX: PHI) is a diversified health and well-being company, focused on improving people's lives through meaningful innovation. As a world leader in healthcare, lifestyle and lighting, Philips integrates technologies and design into people-centric solutions, based on fundamental customer insights and the brand promise of "sense and simplicity". Headquartered in the Netherlands, Philips employs approximately 122,000 employees with sales and services in more than 100 countries worldwide. With sales of EUR 22.6 billion in 2011, the company is a market leader in cardiac care, acute care and home healthcare, energy efficient lighting solutions and new lighting applications, as well as lifestyle products for personal well-being and pleasure with strong leadership positions in male shaving and grooming, portable entertainment and oral healthcare. News from Philips is located at www.philips.com/newscenter.
Contact
Coen van der Sanden Philips OEM Light Sources & Electronics EMEA
E-mail:Coen.van.der.sanden@philips.com
Web Site:www.philips.com/newscenter