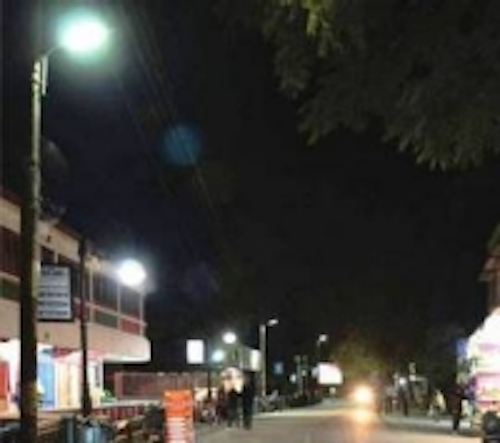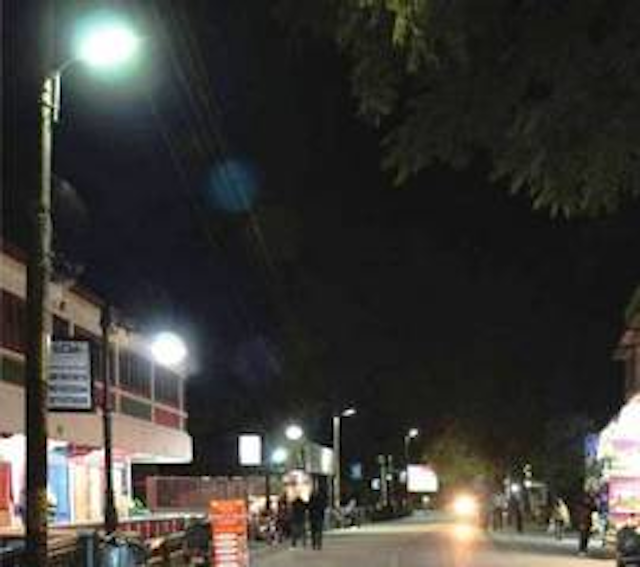 Date Announced: 26 Dec 2012
Ministry of Power body EESL powers this unique project
LEDs are high on energy efficiency
Mussoorie: This winter as the sun starts to settle down silhouetting the majestic hills that stand guard to the 'Queen of Hills', the locals and the tourists will witness the winding streets of Mussoorie brightly lit with powerful LED street lights.
In a special first-of-its-kind initiative by Energy Efficiency Services Limited (EESL), a Joint Venture of PSUs of Ministry of Power, Government of India, country's leading LED manufacturers Instapower has installed 500 street lights covering all the main streets of Mussoorie including The Mall Road, Camel's Back Road, Company Garden, King Craig, Barlowganj, Lal Bahadur Shastri Academy, Picture Palace, Landour, Jhadi Pani, Jhula Ghar, Kempty Fall route and Library.
The overall size of energy efficiency market is estimated to be Rs. 74,000 crores and EESL has been created to address this. EESL is a Joint Venture of NTPC Limited, Power Finance Corporation, Rural Electrification Corporation and Powergrid to facilitate implementation of energy efficiency projects.
"EESL is the first such company exclusively for implementation of energy efficiency in South Asia and amongst a very few such instances in the world. Lighting is an important source of energy spending and the Mussoorie project is aimed at initiating showcasing how public street lighting can be a major source of conservation. LEDs are proven to be highly energy efficient," said Mr AK Agarwal, Chairman & Interim CEO, EESL. Mr Agarwal is Director (Projects), PFC.
Instapower's LED street lights are proven to be cutting edge technology and have unique features that result in higher energy efficiency, light quality and system reliability. LEDs give more visible light for a comparatively less amount of electrical energy input. A number of LEDs are used to provide diffused and high level of illumination in a street light panel. Apart from being over 100 times longer in life than incandescent lamps and 0ver 10 times more than HPSV lamps, LEDs are non-toxic (mercury free); hence, disposing is not hazardous as opposed to filament lamps, CFLs & HPSV lamps. Using LED Luminaries drastically lowers maintenance and replacement costs. The installed LED street lights generate much less heat as compared to incandescent bulbs / HPSV /MH lamps thereby restricting emission of CO2 to the atmosphere. They are also difficult to break and the durability factor also makes them most suitable for public use.
Mr. Abhijit R Vaish, ED, Instapower said, "Instapower is committed to develop better technologies keeping in mind the challenges of future. We are glad to be part of the project and hope the endeavor will educate and encourage general public to adopt LED lights for domestic use for a brighter tomorrow."
Mr Agarwal added, "The project, first of its kind in Uttrakhand is an attempt to integrate newer technologies to civic amenities to the public. LEDs have indeed emerged as the future of all lighting needs and we hope that the high-tech LED street lights installed by Instapower will continue to brighten not just the roads but also the mood of the city. We are hopeful that after seeing the success of LED street lighting in Mussoorie other states will also take up such works."
A favourite weekend getaway for tourists who storm Mussoorie in thousands for a brief holiday from as far as Delhi, visiting the hill station will be even more pleasurable. "Mussoorie has always been a very safe place for tourists but now the enhanced beauty and the sense of security shall lure us to hang around on the street longer out of our hotel rooms in the evenings. Our stay will sure be a memorable experience." said a tourist.
A small but a significant step towards energy conservation, LED street lighting will also lead to saving a substantial amount of public money as lesser consumption of public money will generate lower electricity bills. The saved money can subsequently be used to light up numerous more hopes in one way or the other.
About Instapower
A leading name in power electronics for over two decades, Instapower diversified into manufacturing energy efficient lighting systems using LEDs in 2003. With a strong R&D base at Gurgaon and an over 30,000 sq ft. state-of-the-art manufacturing facility at Roorkee, it has a vast, indigenously manufactured product range that is well accepted within India and the rest of the world (exports to over 25 countries)
Instapower manufactures a range of over 100 products has filed over 10 patents and over 30 design patents in the area of LED lighting. Its vast product range is well accepted by various government, semi-government organizations / institutions and private companies. It is an approved supplier of CPWD at an all India level.
Contact
Instapower Ltd. S - 19, Panch Shila Park, New Delhi - 110 017, India, T : +91 11 2601 5000, F : +91 11 2601 4770.
E-mail:pro@instapower.com
Web Site:www.instapower.com