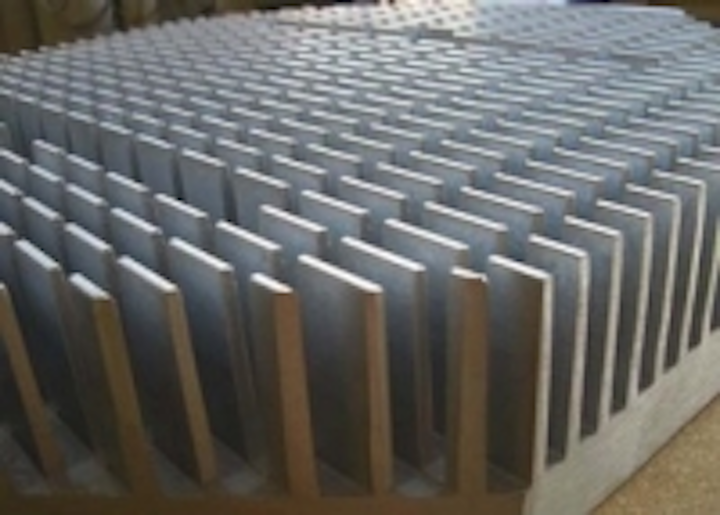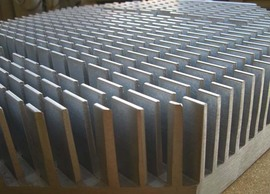 Date Announced: 11 Dec 2012
LED Waves is a supplier and manufacturer of LED lights in the USA, with production headquarters in Brooklyn. Their exclusive line of replacement lamps, launched last year, is easily distinguished by the highly intricate heat sinks that surround and protect each light source.
This month the company has announced an update to their LED high bay light, originally introduced in May 2012. Designed for their clients in the commercial and industrial sectors, the Andromeda replaces the high pressure sodium and metal halide lamps typically used in facilities with high ceilings.
In following LED Waves' philosophy of thermal distribution, the Andromeda features a unique heat sink that maximizes surface area. Instead of adding length with a separate unit as seen on typical LED high bays, the heat sink comprises the body of the high bay.
This component underwent the most development since the beta release of the Andromeda. Now, after months of research and tweaking, the company's LED OEM team is proud to announce that theirs is the only heat sink body of its kind on the market. This design is made possible only through the extrusion process employed by LED Waves.
Typical LED high bay manufacturers use a die casting process to create heat sinks. This limits the potential surface area of the heat sink to that of the mold on which it is formed. These molds must have thick walls to withstand the pressure from the high temperature metals poured therein. As a result, the heat sinks produced from die casting feature fewer open spaces. However, this process is still the most commonly used by LED high bay manufacturers as it is inexpensive.
Extrusion refers to the process of pushing or pulling a material through a die to achieve a desired cross section. As the material undergoes no outside pressure as it is extruded, very fine details may be rendered through the cavities in the die. This process is therefore capable of creating more distinct surfaces within a cross section.
This increased potential is LED Waves' reason for extruding the heat sink on their LED high bay, even though the process is more costly. Maximizing surface area within a form in turn maximizes channels through which hot air can flow away. As heat is the leading contributor to premature failure in electronics, effective dissipation significantly lengthens the lifespan of an LED light. This supports the extended warranty LED Waves places on the Andromeda LED High Bay.
This guiding principle of maximizing surface area to increase heat dissipation is evident in the other exclusive LED replacement lamps made in the USA by LED Waves. Look for their signature high-performance heat sinks on their LED MR16 as well as their series of PAR LED light bulbs – all covered by a 5 year warranty.
Contact
1(800)986-0169
E-mail:nancy@ledwaves.com
Web Site:LEDWaves.com