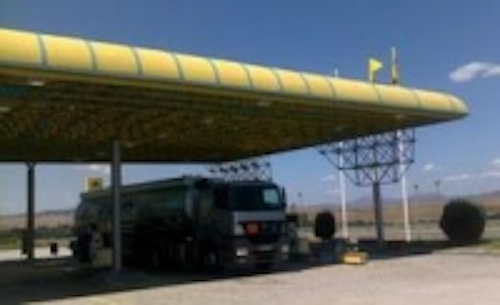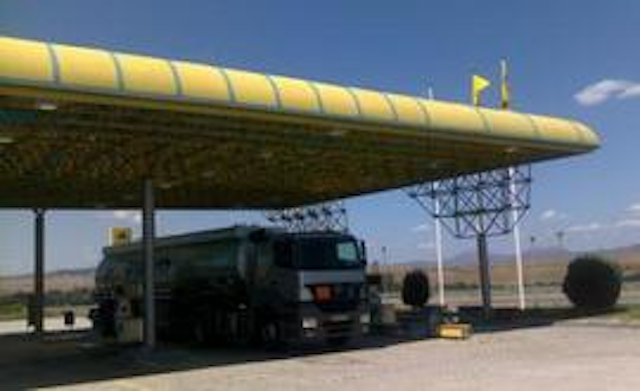 Date Announced: 11 Dec 2012
Macedonian energy company Makpetrol has been continuing joint project with LED lighting manufacturer Grah Lighting, which they started together last year. The first petrol station along the highway Skopje–Gevgelija was an important stepping stone for further collaboration. To this day already 15 petrol stations have been equipped with Grah® LED Lighting products.
The largest private company for distribution and sale of oil products in Macedonia with almost 2000 employees and 122 petrol stations has been a leader on the Macedonian market for 65 years. For their modern petrol stations Grah Lighting supplied industrial LED lighting. Forecourts of 15 petrol stations are equipped with Terralite LCL®90 luminaires that are suitable for gas stations, warehouses, production and sport facilities and shopping centres. Robust housing made of cast aluminium in combination with high strength steel enables long lifespan.
Replaced LED luminaires give substantially better light performance and use considerably less energy. Quick and easy installation means additional savings. Macedonian energy giant chose Grah Lighting due to the best Quality-Price ratio. Further cooperation is foreseen in the coming year in the form of gradual replacement of old, inefficient lamps with the new LED technology at remaining petrol stations.
GRAH® LED LIGHTING
Grah Lighting has combined its 15 years of LED technology expertise in automotive industry, overall know-how from street lighting science with own integrated 360° approachTM to develop one of the most advanced LED street and commercial lights, which are breaking all records in quality, illumination and energy efficiency worldwide. Grah Lighting was established as a fully specialized division for the LED street and industrial light program of the company SG Automotive d.o.o., which is a trusted partner and supplier for leading car manufacturers.
Contact
Katja Gorsek T: +386 (0)82 801 409
E-mail:katja.gorsek@grahlighting.com