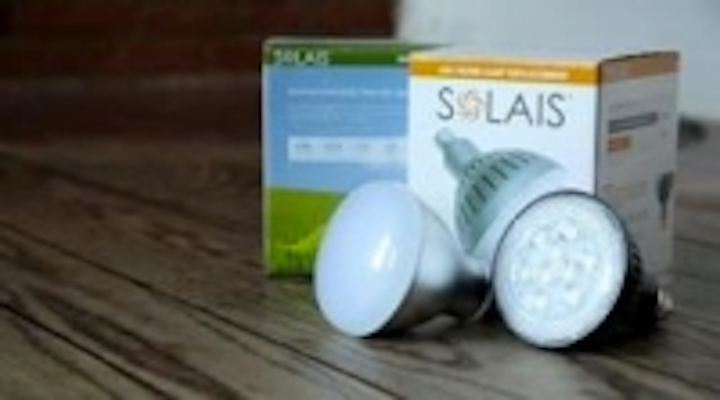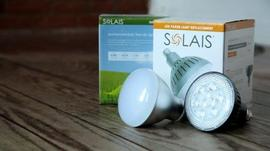 Date Announced: 21 Dec 2012
BOSTON and Stamford, CT - ByteLight, a developer of market-leading indoor positioning solutions, today announced that it has signed a partnership agreement with Solais Lighting, the leading manufacturer of specification-grade LED lamps and fixtures, as its inaugural licensed lighting partner. Solais Lighting is now licensed to manufacture and sell ByteLight-enabled LED lamps as both lighting and indoor positioning solutions to commercial and enterprise building owners, retail outlets and public spaces such as museums, convention centers and airports.
"We're excited to partner with Solais Lighting and look forward to working closely together in providing our joint-customers a high-value, first of its kind solution that satisfies both their lighting and location-based needs within their venues," said Aaron Ganick, CEO and Co-founder of ByteLight. "Solais produces innovative, high-performance LED lamps that are perfect for track and recessed fixtures, which are widely used by our prospective customers in the commercial, retail and public sectors. This makes them an ideal partner as we move aggressively into these markets with a ByteLight in every bulb."
ByteLight-enabled lamps from Solais Lighting serve as lights and positioning beacons, transmitting proprietary signals that can be picked up by camera equipped mobile devices carried by customers, visitors and workers within venues. Once signals are detected, each mobile device can calculate its position without the need for an active network connection. Venue owners are then capable of delivering hyper-local content, interactive maps and indoor navigation features to users based on their precise location inside the venue.
"We're happy to be entering into a partnership with an innovative technology company like ByteLight as we continue to manufacture LED lamps and fixtures that are at the technological forefront of the industry," said James Leahy, President of Solais Lighting. "The value proposition for LED lighting has traditionally been focused on greater energy efficiency, and rightfully so. However, ByteLight is enhancing the commercial value of these energy-efficient light sources in a whole new way, by turning them into more than just sources of illumination." We believe this exciting new functionality will accelerate demand and adoption of our LED lamps in the commercial market."
About ByteLight:
Based in Boston, MA, Bytelight is a provider of market-leading indoor positioning solutions using an innovative LED lighting based technology. ByteLight's solution leverages the existing lighting infrastructure to deliver unprecedented accuracy and responsiveness. This enables venue owners with the ability to offer information to people at precise locations inside buildings through smart phones and other devices. For more information please visit: www.bytelight.com.
About Solais Lighting
Solais Lighting is a market-driven manufacturing company, passionate about improving environments through innovative, energy-efficient LED lighting solutions. Solais' high-performance products are ideal for track and recessed fixtures in commercial, museum, retail, hospitality and high end residential applications. Solais is based in Stamford, Connecticut. For more information, visit www.solais.com.
Contact
Susan Bloom
E-mail:susan.bloom.chester@gmail.com
Web Site:www.bytelight.com