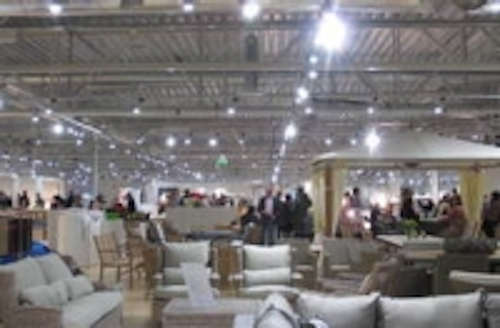 Date Announced: 22 Dec 2012
The large interior space of this newly opened Bedding& Furniture shopping complex is now lit up by Color Vision track light. Hundreds of track lights were installed to achieve massive energy savings. In comparison to conventional 50W / 75 W halogen lamp, the energy usage drops over 65% at least. The facility manager added" we used to put thousand of halogen lamps which generate enormous heats and we would benefit from cutting down air-conditioning wastes and furthermore reducing carbon dioxide emissions"
Fitted with standard European 3-circuit adaptor, that enabled installers to complete the installation easily and quickly.
"These top-notch merchandises deserve better presentation and certainly superior quality of light is considered as one of the key elements, says Mrs. Julie Mayer, the head lighting designer. " We did not just look for brighter light and their track light really hit the mark" – Color Vision track light stood out from other competitors' by possessing more advantages such as evenly spread light distribution, high color rendering and so on. Also, we sensed that different color appears to be a serious issue for LED light especially when you have many lights installed in the same place, and we are impressed by Color Vision's product, delivering the right color we requested and consistent color of light.
Case in summary
Product :FPD07NW01HP10-S
FPD07NW02HP20-W
Beam angle: 40 degrees
Color temperature: 4200 Kelvin
CRI value: 90
About
Color Vision, founded in 2005, is one of the professional suppliers of solid-state lighting solutions situated in Taiwan. With substantial expertise and many years of experience in COB technology ,we focus not only on good light performing including high CRI, CCT consistency , harmonious beam spread and so forth, but rigorously regulate and harness heat management to ensure lifetime of all our products.
With knowledgeable RD members, we constantly peruse advanced technology to optimize our product performances and manufacturing top-class as well as reliable LED lighting products for clients throughout the world. We have established long-lasting and reputable business relationships with our customers in both domestic and overseas markets and we are ready to serve you.
Contact
Sales Manager / Billy Hou Color Vision Int'l Co., Ltd 235 16F., No866-7 Zhongzheng Rd., Zhonghe Dist.,New Taipei City, Taiwan ( R.O.C)
E-mail:saleslighting2@color-vision.com.tw
Web Site:www.color-vision.com.tw