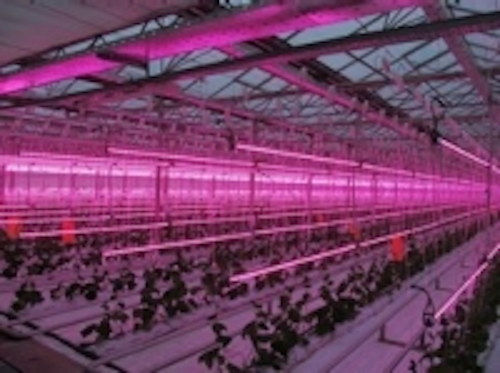 Date Announced: 17 Dec 2012
Prolite Group has started a large scale project for commerical LED greenhouse lighting. For this project we specially designed and manufactured two-side emitting luminaires for intermediate lighting and LED power supply. The characterisitcs of the luminaire are as follows:
- Power: 85W
- Input voltage: 18VDC
- Color spectrum: 660/450nm
- Dimensions: 2500 (L)x 30 (W)x 30(H)mm
- IP-65 ingress protection
We strived to make system as efficent as possible, carefully selecting LED chip types with best output power, lowest Vf and optimal peak wavelength. The luminaires are easily connected to PSU and to each other by means of waterproof connectrs, which eliminates much work and possibility of mistake.
As a pleasant bonus, we made the price for the system really reasonable, which allows it to be used on large scale projects.
Contact
Prolite Group, Inc Dmitri Koudachov Marketing Director Tel +375 29 6471755
E-mail:prolite-group@yandex.ru
Web Site:www.prolite-group.com