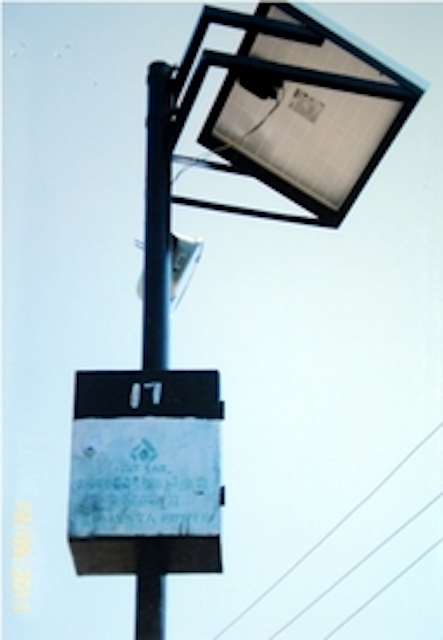 Date Announced: 06 Dec 2012
InstaPower is proud to announce the successful completion of a large scale installation of light project under the CSR Programme by leading Public Sector Undertaking for illuminating Uttar Pradesh with InstaPower LED solar street lights.
Insta Power supplied 4000 Solar Lantern and installed 700 street lights in Uttar Pradesh.
Solar-powered LED is considered to be the most efficient lighting technology which can save up to 70 per cent of energy compared to conventional lighting solutions.
"InstaPower has been a leading LED industry with years of experience. A new generation of Solar powered LED roads and area lighting has the potential to transform life throughout Uttar Pradesh at a social and economic level" says Mr.HR Vaish, Managing Director, InstaPower Ltd .
"We need to get away from just looking at the initial cost of a component and look at the overall cost of installing, running and maintaining a solar powered road lighting solution. Today InstaPower is best placed to provide these solutions and we are extremely glad to install LED solar lights at different locations in Distt Barabanki, Gonda and Balrampur (Uttar Pradesh)".
Likewise, General Manager of PSU, Lucknow Mr. Azmi said, "I thank InstaPower Lighting for providing us solar powered street lights. The gesture made to us by InstaPower Lighting is highly appreciated".
Contact
S19 Panchsheel Park, New Delhi 110017 +91 124 412 4000
E-mail:pro@instapower.com
Web Site:www.instapower.com