Chauvet Professional enhances Christmas light show
Dec 27th, 2012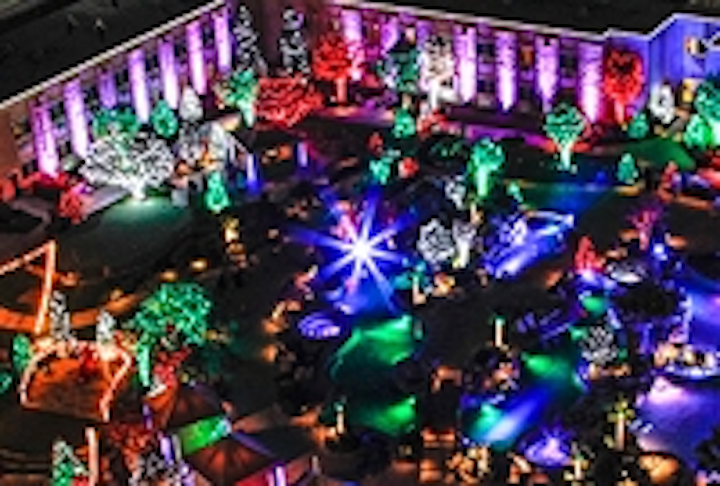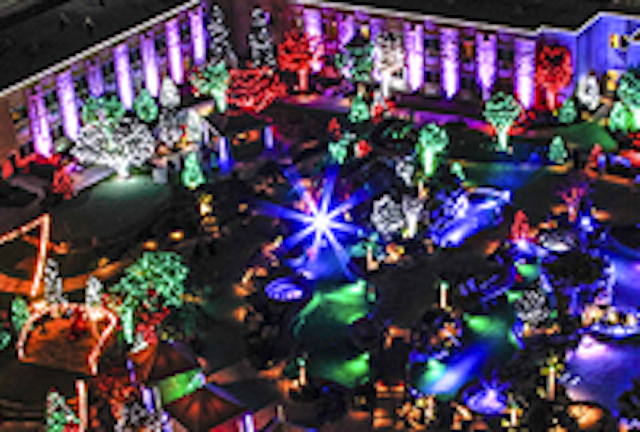 Date Announced: 27 Dec 2012
DURANT, Okla. — CHAUVET® Professional COLORado™ 1 IP wash lights bring vibrant colors to a synchronized lights-to-music Christmas show at the Choctaw Casino Resort. Onstage Systems, a full-service concert and special events production company of Dallas, designed and produced the show, which features 48 COLORado™ 1 IP fixtures as the only LED lights for this temporary outdoor installation.
When designing the large show, Onstage Systems staff considered the casino's wish for quality, free holiday entertainment and its request to showcase the large outdoor space in between the casino and the hotel. "Rather than designing a show where the audience is seated or standing and watching an event in front of them, the synchronized show was conceived around the many pathways which wind through the Oasis," said Charles Belcher with Onstage Systems. "Also, the scale of this type of Christmas light show is larger than usual, and guests are right in the middle of the entertainment."
COLORado™ 1 IP wash lights have been integrated in the show since November and will remain functioning outside until the first week of January, which makes for about two months of continuous use. Onstage Systems placed them in three areas for broad wash lighting, and creating a backdrop to the points of lights provided by the LED Christmas light strands. These areas include the landscaped shrubbery section adjacent to tree groupings, three swimming pools along with their sculptured rock shoreline and tiki hut structures in the water. More lights uplight the portion of the hotel that borders the Oasis on three sides.
"COLORado™ 1 IP fixtures provide the perfect light and color to give balance to the Christmas lights and work to give definition to the entire space," Belcher said.
Photo credit: Vickie Belcher.
Gear list:
48 x COLORado™ 1 IP
Contact

800.762.1084
E-mail:sales@chauvetlighting.com
Web Site:www.chauvetpro.com