MaxLite illuminates Market Basket grocery retailers' backroom coolers
Dec 20th, 2012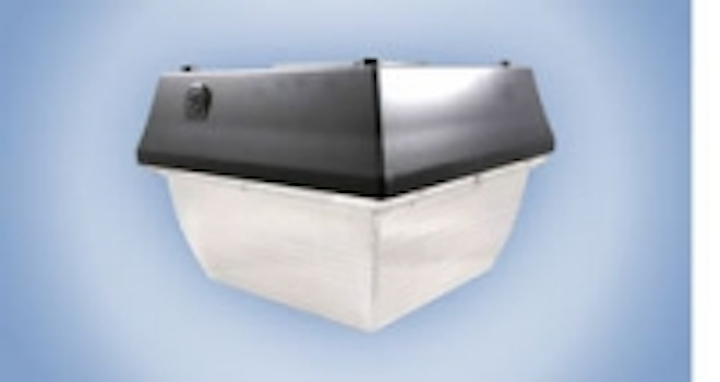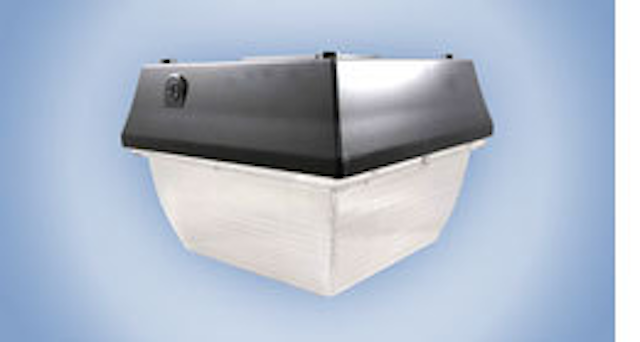 Date Announced: 20 Dec 2012
West Caldwell, New Jersey — Instead of installing the MaxLite® LED Garage and Canopy Luminaires in a parking garage or covered commercial or industrial environment, the Market Basket grocery retail chain in New England utilized the outdoor LED fixtures to illuminate the backroom coolers in the Market Basket grocery retail chain in New England. MaxLite is a leading global manufacturer and marketer of MaxLED®, an award-winning line of innovative LED luminaires and lamps using state-of-the-art LED technology.
Initially designed and engineered by MaxLite to illuminate parking garage structures, the 40-watt LED fixtures were used to replace 150- and 200-watt incandescent lighting in the backroom coolers of the supermarkets, where they store and stock cold beverages and food.
"We initially used MaxLite's LED fixtures in six Market Basket grocery stores in New Hampshire and Massachusetts," said John Maria, Vice President of Design Lighting and Electrical Supplies, Inc. "Currently we are using the energy efficient lighting for two new stores that are under construction in Manchester, New Hampshire and Bourne, Massachusetts."
MaxLite's surface mounted LED lights use just 40 watts to deliver up to 3150 lumens. At a color temperature of 5000K, the fixtures have a 50,000-hour life at L70 standards, which is 50 times longer than the traditional incandescent lighting that was replaced by the next generation of fixtures. Designed with a self-contained LED driver, the new LED fixtures are maintenance-free and do not have to be replaced for up to six years, based on 24 hours a day operation.
"MaxLite fixtures performed well in the initial presentations," continued Mr. Maria. "They met our customer's needs and distribute a substantial amount of light at lower operating temperatures. The fixtures were in stock and shipped quickly. Market Basket executives are delighted with MaxLite's luminaires and they are performing well in those applications."
The luminaires, which are universal voltage and operate on 120- to 277-volt electrical systems, use proprietary LED binning for color consistency and highlight a 98 percent power factor with a 120-degree beam angle. The LED modules are copper plated to provide high thermal transfer rate to minimize junction temperature of the LED maximize the service life. The heavy-duty cast aluminum one-piece housings are polyester powder coated to guard against rust and corrosion and sealed against dirt and bugs. The lenses are crafted of high quality shock proof polycarbonate with UV inhibitors.
Engineered to operate in temperatures as low as -30 degrees Fahrenheit, MaxLite luminaires were ideal for illuminating the cooler areas in the backrooms of the Market Basket Supermarkets. The LED fixtures dissipate heat efficiently and perform well in cold applications.
"The MaxLite fixtures offered a high level quality and energy efficiency and we are using them on new jobs for other Market Basket stores," said Mr. Maria.
IES LM-79 and LM-80 reports are available for the fixtures, which are ETL-, cETL- and FCC-listed, and backed by MaxLite's 5-year limited warranty.
About Market Basket Supermarkets
The Demoulas Market Basket stores, which are more commonly known as Market Basket Supermarkets, is a growing chain of 66 supermarkets in New Hampshire and Massachusetts. Supermarket News ranked DeMoulas/Market Basket No. 43 in the 2010 "Top 75 North American Food Retailers," based on 2009 fiscal year estimated sales of $3.0 billion.
About Design Lighting & Electrical Supplies, Inc.
Design Lighting is a family owned and operated company in business since 1984. Its experienced staff has the solutions for all lighting needs whether it's a bathroom renovation, a new addition, new home or the perfect lampshade for a room. The showroom features 5,000 square feet of lighting for every style of home.
Design Lighting offers many options for commercial customers with state-of-the-art technology in energy efficient lighting from LED lighting to compact fluorescent fixtures.
About MaxLite (www.maxlite.com)
Inheriting global manufacturing and marketing expertise that dates back to 1955, MaxLite was one of the first movers into LED technology in the industry. Committed to energy efficiency as an ENERGY STAR® Partner of the Year in 2009, MaxLite established the MaxLED® brand, an extensive line of indoor and outdoor lighting fixtures featuring innovative LED luminaires and lamps using the latest state-of-the-art LED technology, ranging from the award-winning Flat Panel collection, to the best-selling outdoor lineup, Plug-and-Play light bars and lamps.
Out of the company's distribution center in Rancho Cucamonga, California and distribution and product assembly center in West Caldwell, New Jersey, MaxLite ships products within the continental United States within one to three days on standard orders. Through MaxLite's innovative research and development capabilities in its California office, MaxLite continues to be at the forefront of energy efficient technologies. For more information about MaxLite and its products, call 800-555-5629, fax 973-244-7333, email info@maxlite.com, or tweet us at https://twitter.com/maxlitenewsroom.
Contact
Christopher Pica T. 631.262.0374 C 631.889.2573
E-mail:CPMediaRelations@Gmail.com
Web Site:www.maxlite.com