LED Roadway Lighting Ltd. signs LED retrofit contract with Nova Scotia Power
Dec 10th, 2012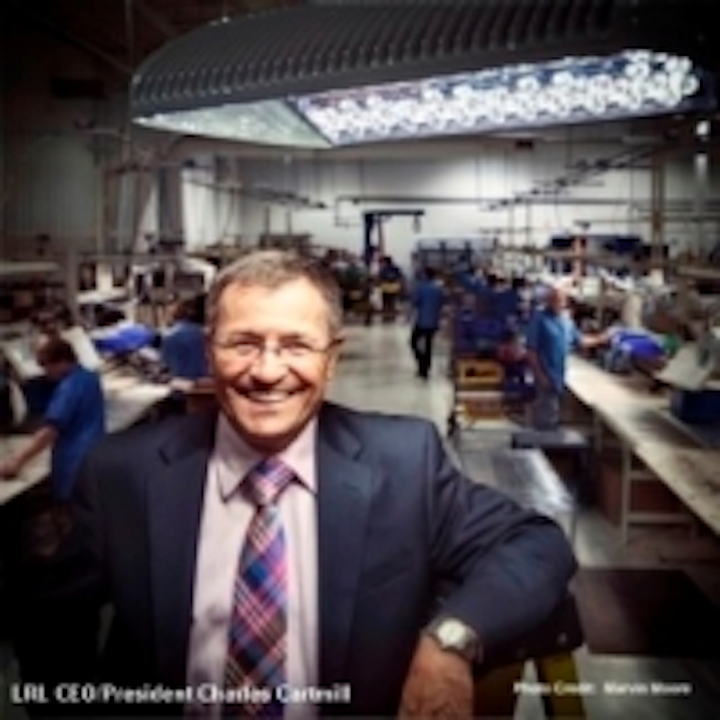 Date Announced: 10 Dec 2012
LED Roadway Lighting Ltd. (LRL), a Halifax-based manufacturer of LED-based street and area lighting products, announced a contract with Nova Scotia Power, an Emera Company, to supply up to 85,000 Satellite™ series fixtures for deployment across the province. The fixtures will be installed starting in Q4 2012.
The new light fixtures will replace existing 70 – 400 watt high-pressure sodium (HPS) fixtures. The installation of the new energy efficient fixtures will provide energy savings of approximately 58% (or a total of 32,479,000 kwH per year). The LRL fixtures, which have a design life that is significantly longer than conventional HPS technology, will also provide significant savings in maintenance costs. In addition to the economic benefits and improved lighting conditions, the retrofit will yield greenhouse gas reductions of approximately 469,003 tonnes over 20 years, an amount equivalent to removing approximately 4,295 cars from the road.
This is the latest in a series of project awards announced by the company. Recent contract announcements have included Salford (UK) consisting of 24,000 fixtures, the Dominican Republic consisting of 8,000 fixtures, and a 72,000 fixture retrofit over the next five years with New Brunswick Power.
LRL President/CEO Charles Cartmill commented, "This is the second large scale utility retrofit announced by LRL this year. The fact that utilities are converting to LED technology at such a scale demonstrates that the economics of conversion are sound. We are pleased that our products are consistently selected by clients worldwide after extensive commercial and technical evaluations. We hope that other utilities around the world see the feasibility of conversion and move forward with LED street lighting conversion projects."
"LED Roadway Lighting is truly a Nova Scotia success story and I want to congratulate the company on securing this new contract," said Nova Scotia Premier Darrell Dexter. "This is an innovative company with a world-leading product that is helping to strengthen Amherst's growing reputation as an economic hub in Nova Scotia. It is because of companies like LED Roadway Lighting that more and more Nova Scotians have the option of living and working in the community they call home, close to their families."
About LED Roadway Lighting Ltd.
LED Roadway Lighting Ltd. (LRL) is a leading designer and manufacturer of LED (light-emitting diode) based street and area lighting fixtures and control systems. LRL is headquartered in Halifax, Nova Scotia, Canada, with a state of the art manufacturing facility in Amherst. LRL also has manufacturing capabilities in the US (North Carolina) and the UK (Wales). LRL offers a complete range of LED based street and area lighting fixtures that meet or exceed IES (Illuminating Engineering Society), CIE (Commission Internationale de L'Eclairage) and IDA (International Dark Sky Association) requirements. LRL's products are RoHS compliant (free of lead and mercury), provide energy savings of up to 80% and substantially reduced maintenance costs. Our Streetlight Intelligence™ division, with operations in Halifax and Victoria, British Columbia, offers a complete suite of integrated, wireless, adaptive lighting controls for street and area lighting applications. LRL currently has more than 300 municipal, utility, and commercial clients in more than 30 countries. For further information please visit our website at www.ledroadwaylighting.com.
Contact
Ken Cartmill Vice-President, Product Development & Technical Support Telephone: (902) 450-2222
E-mail:info@ledroadwaylighting.com
Web Site:www.ledroadwaylighting.com