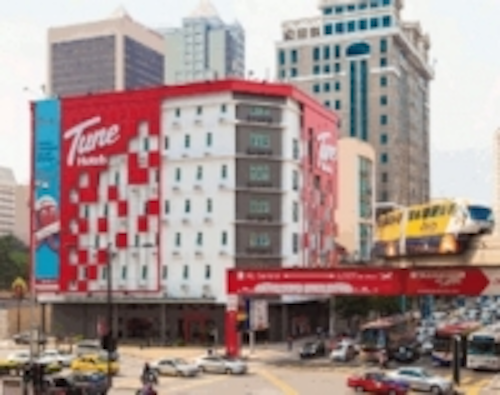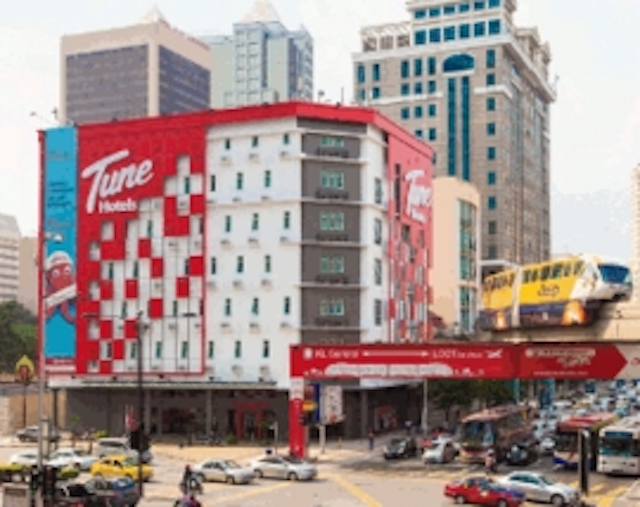 Date Announced: 05 Dec 2012
Beijing — (NYSE:GE) — GE Lighting and the Tune Hotels chain, headquartered in Malaysia, are jointly exploring and implementing energy-efficient solutions across Tune's portfolio of hotels. GE will assist the business in reviewing, planning and designing properties currently under construction by contributing its knowledge and expertise in the areas of low-cost operational modeling, cost-saving infrastructure and energy-efficiency technology.
GE Lighting retrofitted 2,876 light points with energy-efficient LED lights across three Tune Hotels in Malaysia so far. With new lighting solutions—both exterior and interior—the three Tune Hotels stand out with high-quality illumination while enjoying energy savings and lower maintenance costs.
Tune Hotels is Asia's leading "limited-service" hotel chain, providing value accommodations in 26 operational hotels across Malaysia, Indonesia, Thailand, the Philippines and the United Kingdom, with an ambitious development pipeline in the works. GE's collaboration with Tune Hotels is its first partnership with a major budget hotel chain in Asia and beyond.
"For Tune Hotels, it is very important for us to operate efficiently and the savings will directly benefit our customers. We needed a global partner that understands our needs and has the scale to support us in all the countries that we want to go into," said Tune Hotels CEO, Mark Lankester. "In Malaysia, we aim to be the first branded budget hotel chain in Asia to be certified to the standards of the country's Green Building Index," he added.
Creating a "Home Away from Home" Ambience for the Hotel Interiors
The GE team aimed to create a comfortable, welcoming interior that would encourage guests to relax and enjoy their stay at Tune Hotels.
For the three hotels, LEDs were installed in common areas, such as the lobby and corridors, as well as the bathrooms and guest rooms. The LEDs were used as the main ambient lighting and were able to achieve the luminance level required by the customer while providing greater energy savings and more uniform light distribution compared to the fluorescent lighting used previously.
Lighting for Distinctive Urban Landmarks
Each Tune Hotel tends to be the distinctive landmark of the city that it is in. To add a brilliant glow to the exterior façade and signage, the GE team used the Tetra Signage system that utilizes high luminance, energy-efficient LEDs that offer a consistent color tone across the signage, enabling the true representation of the image of Tune Hotel. The high reliability of the Tetra Signage system also significantly reduces the maintenance cost of signage, which tends to be in hard-to-reach areas.
Reaping Returns and Reducing Environmental Impact
"It is exciting to work with a client like Tune Hotels who shares our vision and commitment toward energy-efficient technology," explained Country Manager of GE Lighting Malaysia, O Swee Aun. "While providing good, quality illumination to meet our clients' needs, we also look forward to offering them greater savings while conserving natural resources used in energy production. Given GE's global presence and the breadth and depth of our range of products and technical expertise, we are a premier one-stop lighting solutions provider for all types of environments," he said.
With GE Lighting's new lighting solutions, Tune Hotels will enjoy estimated savings of 30-40 percent in terms of energy and maintenance costs. This translates to a payback period of approximately 1.6 years. From an environmental perspective, the reduced energy consumption can eliminate 824,999 pounds of carbon dioxide emissions per year, which is equivalent to planting 102.3 acres of new trees.
About Tune Hotels
Tune Hotels is part of the lifestyle business conglomerate Tune Group. Founded by Tan Sri Tony Fernandes and Dato' Kamarudin Meranun in 2007, Tune Group aims to break down affordability barriers in various aspects of daily life via Tune Talk, Tune Money and Tune Hotels. Since Tune Hotels was first launched in Kuala Lumpur, Malaysia, in 2007, over 4 million guests have stayed at its properties. The company now has 26 hotels across Malaysia, Indonesia, Thailand, the Philippines and the United Kingdom. Visit www.tunehotels.com for more information.
About GE Lighting
GE Lighting invents with the vigor of its founder Thomas Edison to develop energy-efficient solutions that change the way people light their world in commercial, industrial, municipal and residential settings. The business employs over 15,000 people in more than 100 countries, and sells products under the Reveal® and Energy Smart® consumer brands, and Evolve™, GTx™, Immersion™, Infusion™, Lumination™ and Tetra® commercial brands, all trademarks of GE. General Electric (NYSE: GE) works on things that matter to build a world that works better. For more information, visit www.gelighting.com .
Contact
David Schuellerman GE Lighting 216-266-9702
E-mail:david.schuellerman@ge.com